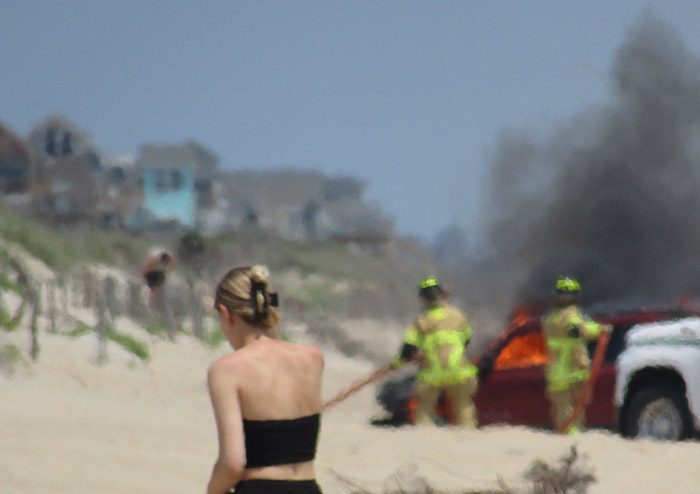 A vehicle fire on the beach just south of Avon was quickly extinguished on Wednesday, May 26, with no injuries during the incident, per multiple reports.
A red Jeep became stuck in the sand around noon on Wednesday, close to ORV Ramp 38. While the driver, a Virginia man, was trying to get the vehicle out of the soft sand, a bystander noticed smoke coming out of the engine area of the vehicle, and notified the driver.
The driver and his dog exited the vehicle before the fire rapidly grew, and engulfed the truck. The National Park Service and Avon Volunteer Fire Department (VFD) responded to the 911 call, with the Avon VFD stationing at the Ramp 38 parking lot and extending the fire hose to the beach. The fire was extinguished minutes later, and no injuries were reported.
"We would like to thank the Avon Fire Department for their professionalism and their quick response in putting out the fire," said Boone Vandzura, Chief Ranger for the Cape Hatteras National Seashore.