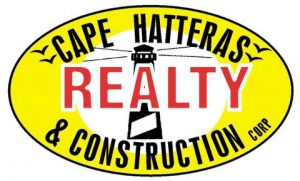 Call for "Free" Real Estate Consultation !
Selling "Life Styles" on the Outer Banks NC
25+ yrs……10%+/- Rental Income
*****Ocean Front to Sound Front ….View Listings Here*****
See Stats Market 10 yrs.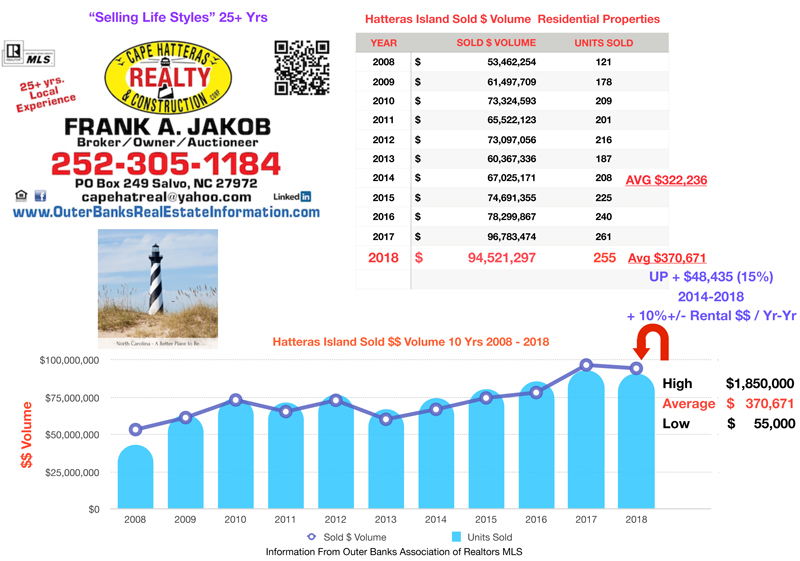 Customer Feed Back: 
Frank is what a real estate agent is supposed to be! He actually gets involved in your home search instead of just signing you up on an email list. He helped us close the deal on our dream home in Rodanthe, and was an excellent voice for us throughout the purchase process. He is very passionate about what he does and even helps with the "behind the scenes" details buyers and sellers sometimes forget. Thank you Frank!
Nate & Sharon M
We decided to list and sell our two ocean front homes in Rodanthe NC.  We had no prior experience or knowledge of you prior to receiving an advertisement from you.  After meeting with you and another top firm, you were more optimistic and recommended a higher offering price than the other firm.  You told us that you were going to have our homes sold within 90 days.  After listing with you, you had our first and smaller home sold within 7 days and closed within approximately two weeks.  Our second and larder home received an accepted offer within 5 weeks, and closed the sale within 7 days thereafter.  Our sincere offer of gratitude and amazement goes out to you.
William and Sallye Astle
Thanks for selling my 2 properties in short time. I have listed several others with you to do same, and bought another thru you.
DW
Fran, Sallye & I wanted to express our appreciation for your outstanding service.  You told us that you would have our home in escrow within 30 days, but you did it is 10 days.  Now, that is selling!! Your knowledge and ability to market a product is fantastic.  Thank you again for your service on our behalf.
Thanks for your help with finding us a wonderful home.
 Roger S
Just wanted to say thanks for all your help. I know it was a pain but wound up with the best house. I also got your gift card, thanks.  I will see you on the beach sometime.
Karol J
Thank u so much for all your work on finding us the perfect home. Thank u also for the gift card. If any of my friends want to move down here at OBX I will give them your name. Again thank u.
Sincerely
Ron and Donna Reagle