Real Estate Office Manager - $Salary+Commission+Bonus+Benefits (Salvo)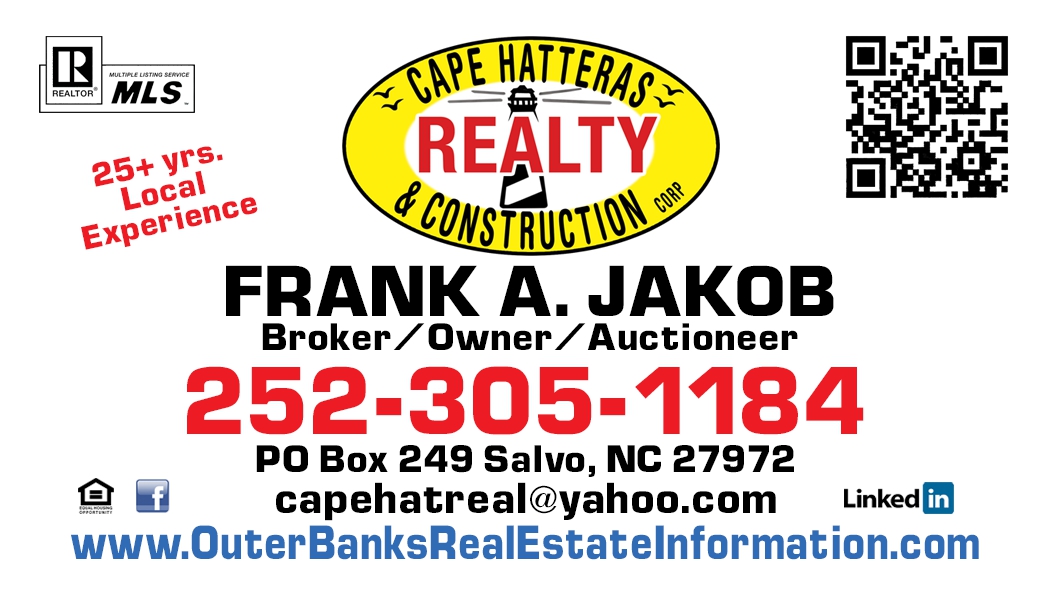 Established 20 yr real estate brokerage firm…. Seeking…….. Full Time Office Manager with NC Broker License to assist owner with daily sales and contracts and management of associated brokers on Hatteras Island. Prefer BIC qualified license.
Seeking self starter individual with internet knowledge familiar with MLS, Word, Excel, Facebook, Mac, Microsoft, Tablets and Smart Phone technology.
Full time position with salary, commission, bonus + benefits.
Send resume and salary requirements: Frank A Jakob, President Cape Hatteras Realty and Construction Corp PO Box 249 Salvo NC 27972…..email: CapeHatReal@Yahoo.com…..web : www.CapeHatterasRealty.com