Hiring Housekeepers- Outer Beaches Realty - $$ (Avon)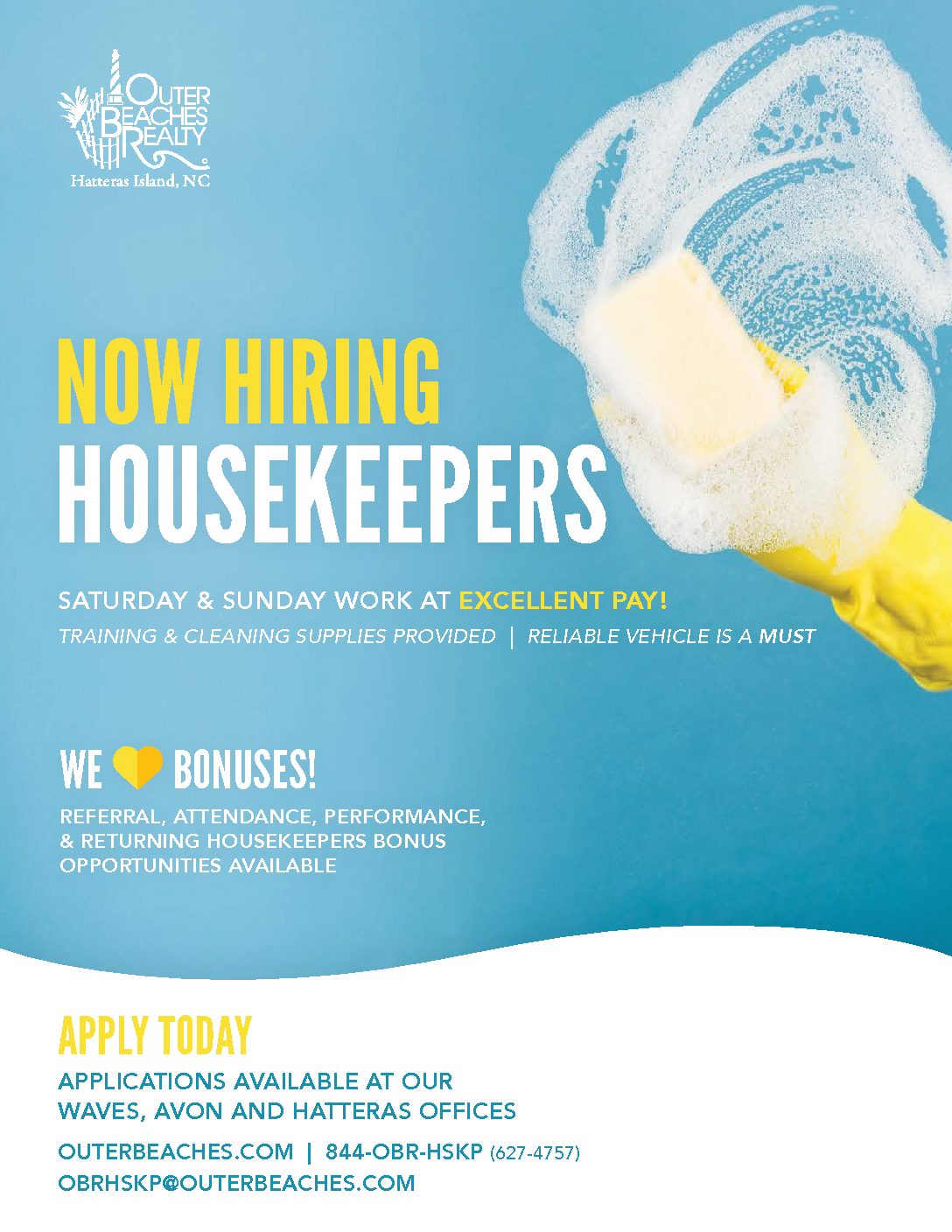 OUTER BEACHES REALTY IS NOW HIRING:
Housekeepers

We are looking for individuals, or teams, who take pride in their work. Saturday and Sunday work at excellent pay. Cleaning supplies and OBR on-the-job training are provided. Bonus opportunities available! (Referral, Attendance, Performance, and Returning Housekeepers). Company wide positions available (Hatteras, Avon, & Waves Offices). Reliable vehicle is required.
Applications available at our Waves, Avon, & Hatteras Offices; or contact us at: OUTERBEACHES.COM | 844-OBR-HSKP (627-4757) | OBRHSKP@OUTERBEACHES.COM