START ASAP – Full-Time Vacation Sales Specialist - $ (Avon)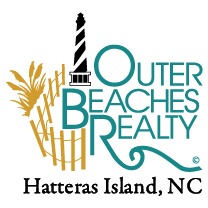 Outer Beaches Realty not only takes pride in providing our Guests with vacation memories that will last them a lifetime; we also take pride in every one of our team members that work behind the scenes to make those memories possible. By providing a family orientated atmosphere that encourages our employees with opportunities for personal and professional growth, we can say, we have the best Property Services Team on Hatteras Island.
We are currently seeking individuals with high levels of confidence and self-motivation to apply for the opportunity to join our Vacation Specialist Team. The focus of this position is friendly, congenial and outgoing communication skills with emphasis on interacting with potential guests, owners, and others within the organization. This role requires a very empathetic communicator. The role requires qualities such as patience and understanding, someone who is a particularly good listener.
People would describe this person as easy to talk to and will feel no pressure from this relaxed approach. A good candidate's unselfish and uncritical interest in others is helpful in developing and maintaining personal relationships, as is their ability to recognize and understand widely differing points of view.
This is a fast-paced position. This position requires involvement with some repetitive work, particularly repeat and long-term contact and communication with people.  This position bonus incentive program to inspire personal and team-oriented growth. The primary goals and initiatives of this role are clearly established, and the manager will establish the priorities. The primary requirements of this role are to understand and get along well with individuals at all levels in the organization, customers, and/or co-workers.
The Vacation Sales Specialist position is a full-time, year-round position that may require occasional travel to all three of our locations in Waves, Avon, and Hatteras
Competencies:
·        Assist guests by selling future reservations
·        Answer telephone calls and emails in a prescribed and professional manner
·        Capability to complete tasks with close follow-up and control through reservation platform
·        Strong ability to multi-task
·        Effectively manage daily correspondences and operational tasks to exceed customer expectations and expand customer base
·        Report to the Guest Services Supervisor to ensure adherence to company's vision
·        Working with and leading team members with a solid work ethic
Requirements:
·        Must live on Hatteras Island
·        Valid N.C. Driver's License
·        Reliable transportation
·        High school Diploma/Equivalent
·        Completion of OBR's Predictive Index
·        Exceptional verbal and written communication skills
·        A CAN-DO ATTITUDE
Perks (Not Required):
·        Experience with Barefoot Property Management software
·        Experience with NAVIS CRM software
·        Experience with Microsoft Office (Word, Excel, Power Point)
Please come into our office and pick up an application today or apply online. You can also contact Crystal Devall, Vacation Specialist Supervisor, for more information at work@OuterBeaches.com
Please note, to be considered for this job, you must first fill out this quick pre-employment survey.