Seasonal Laundry Folders // job updated 4/20 - $ (Avon)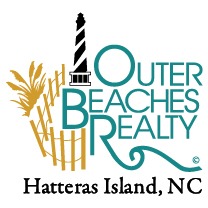 Outer Beaches Realty not only takes pride in providing our Guests with vacation memories that will last them a lifetime; we also take pride in every one of our team members that work behind the scenes to make those memories possible. By providing a family orientated atmosphere that encourages our employees with opportunities for personal and professional growth, we can say, we have the best Laundry Services Team on Hatteras Island.
We are currently seeking individuals with high levels of confidence and self-motivation to apply for the opportunity to join our Laundry Services Team. Candidates should exhibit the ability to manage fast paced situations with multiple priorities, while maintaining the ability to remain calm under pressure and deliver outstanding customer service.
Laundry Folders report to our Laundry Supervisor. Folders are responsible for keeping area clean and organized, assisting front of the house when necessary, fill in other positions if needed, including sorting, folding, & matching linens & towels.
The Laundry Folder position is a seasonal position located at our Avon Laundry Building
·        Multi-tasking
·        Fast paced work environment
·        Flexibility
·        Dependable
Requirements:
·        Ability to lift 50+ pounds consistently
·        Must be able to work weekends and holidays
·        Must have reliable transportation
·        Ability to work safely with chemicals
·        Ability to be on feet for extended periods
·        Ability to work in fluctuating temperatures
Perks (Not Required):
·        Experience with laundry or housekeeping
Please come into our office and pick up an application today or apply online. You can also contact Malcolm Dawson, Laundry Supervisor, for more information at 252-995-2265 or email work@outerbeaches.com