UPDATED 4/20 – Photographer - $ (Avon)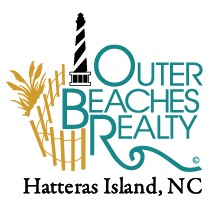 Your Hatteras Island dream job awaits! We're seeking a talented Real Estate Photographer to manage our home photo presentation. You will lead the photography schedule and chronicle our journey as a company through photo and video. This position is based out of our Avon office.
Precise, consistent work output is essential, requiring patience and a willingness to handle and complete one task at a time. Job knowledge and competency are reinforced through structured step-by-step training and positive, supportive coaching from management and peers. Consistent, error-free work based on defined regulations and standards are key measures of job performance success.
Job Summary
Stage and photograph homes upon requests
Edit & upload photos to Outer Beaches website and other locations
Maintain photography inventory for online and print use
Manage and prioritize incoming requests through the ticketing system
Photograph company events, scenery, and Island wildlife
Schedule and upload Truplace home floor plans
Assist with social media when needed
Job Characteristics
Steady, even pace to promote accuracy and quality of work
Complete set of procedures and tasks completed before new ones are begun
Technical/analytical focused work within established systems, standards, and procedures
Decision-making within clearly defined job scope based on defined policies and procedures supported by management
Helpful, supportive communication with management and peers in a collaborative approach in a structured job environment
Job Key Qualities
High School/GED or equivalent work experience
Must live on Hatteras Island or have concrete plans to relocate here
Reliable vehicle with the ability to travel from Hatteras to Rodanthe (Mileage reimbursement provided)
2+ year experience taking photos and editing in Adobe Lightroom and Adobe Photoshop
Ability to work weekends during the summertime
Reliable, punctual, and capable of creating and following an appointment schedule
Work on your feet for multiple hours, sometimes climbing stairs and carrying equipment up and down multiple flights of stairs
Have a smartphone and be able to answer emails on the go, if necessary
Preferred Experience
3+ years in real estate photography
FAA Part 107 remote pilot certification for aerial photography
5+ year experience editing in Adobe products
Past experience on a content creation team
Please come into our office and pick up an application today or apply online. You can also contact Nate Nuzzo, Marketing Manager, for more information at work@OuterBeaches.com