Linen Fulfillment Delivery Driver - $Up to $20 per hour (Salvo)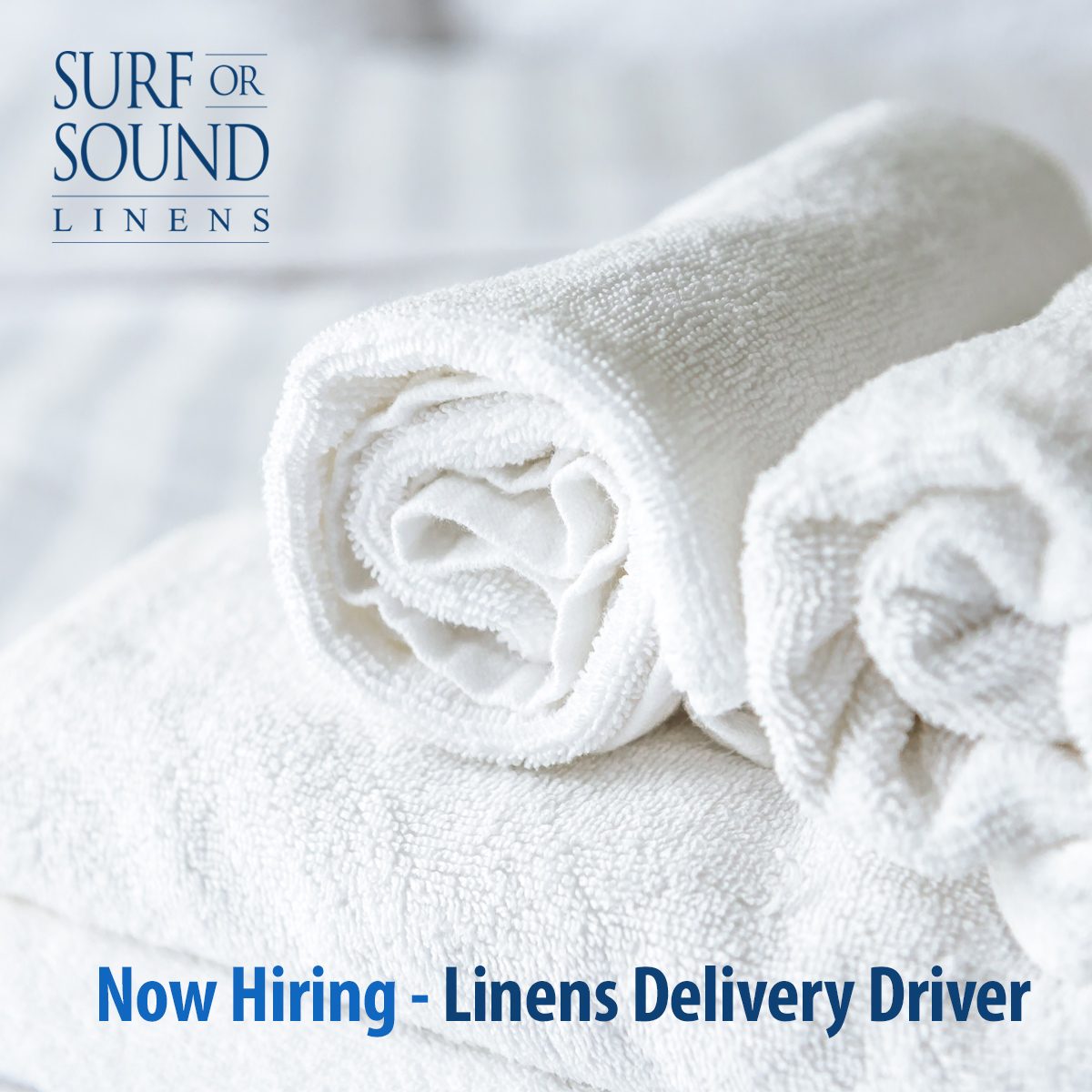 If you are hardworking, trustworthy, energetic and have a strong work ethic, we have the job for you!
Fri, Sat, and/or Sun routes, seasonal.  Start this week!
Up to $20 per hour, part or full-time
Lifting of up to 50 pounds required
Background check, drug screen, and clean driving record required
Surf or Sound Realty is the leading property management company on Hatteras Island. Come work for the best!
Contact Dana 252.996.0119
or Clay 252.996.0996