Maintenance/Construction Technician Wanted (Full Time/Year Round) - $ (Hatteras)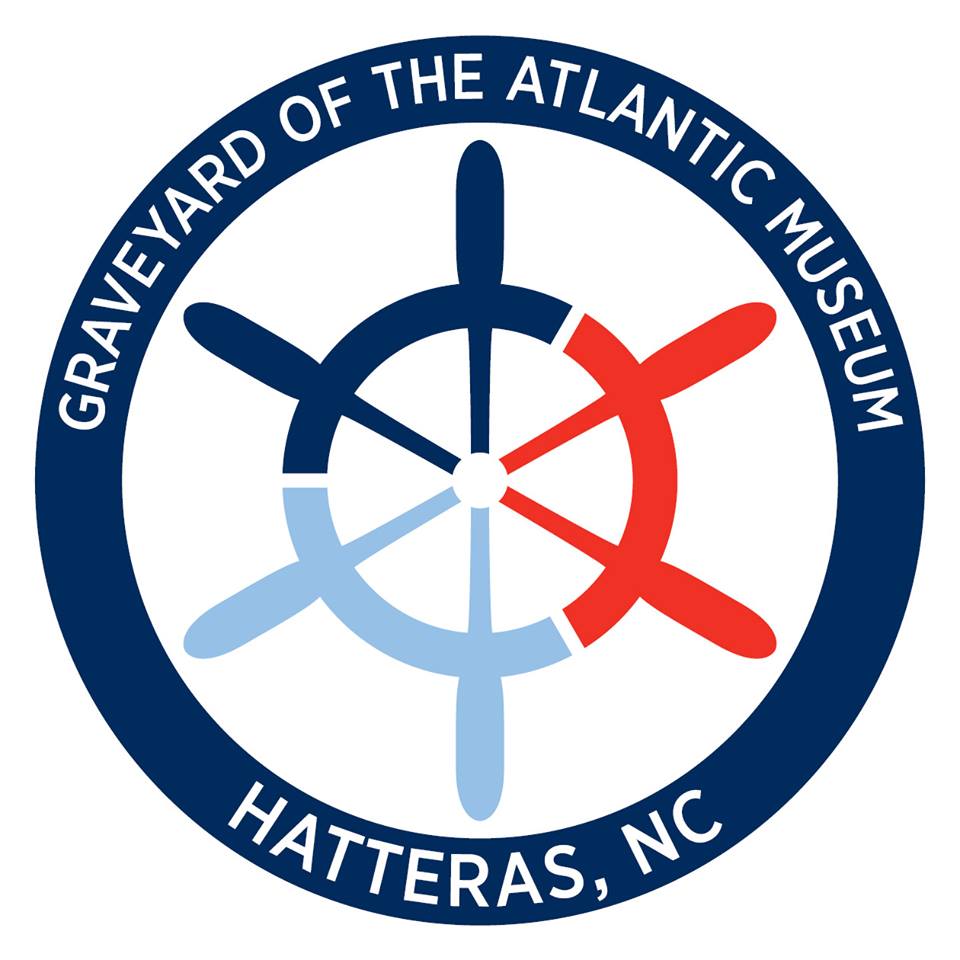 Maintenance/Construction Technician I
Salary
$31,200.00 – $48,058.00 Annually
Location
Dare County, NC
Job Type
Permanent Full-Time
Department
Dept. of Natural and Cultural Resources
Job Number
20-01249 MOH60083652
Closing
5/31/2020 5:00 PM Eastern
Division/Section
Archives & History/MOH Graveyard of the Atlantic
Work Location
Dare County
Position Number
60083652
Recruitment Range
$31,200-$31,980
YOU MUST COMPLETE THIS APPLICATION HERE TO BE CONSIDERED: https://www.governmentjobs.com/careers/northcarolina/jobs/2713777/maintenance-construction-technician-i?keywords=Maintenance&pagetype=jobOpportunitiesJobs [governmentjobs.com]
Description of Work
**This position is posted at recruitment salary range of $31,200-$31,980 and at
salary grade equivalent GN06**
This position will be located at:
Graveyard of Atlantic Museum
Hatteras Island, NC 
The Department of Natural and Cultural Resources' (DNCR) vision is to be the leader in using the state's natural and cultural resources to build the social, cultural, educational and economic future of North Carolina. Our mission is to improve quality of life by creating opportunities to experience excellence in the arts, history, libraries and nature throughout North Carolina.  The Department works to stimulate learning, inspire creativity, preserve the state's history, conserve the state's natural heritage, encourage recreation and cultural tourism, and promote economic development.  Our goal is to promote equity and inclusion among our employees and our programming to reflect and celebrate our state's diverse population, culture, and history by expanding engagement with diverse individuals and communities. We encourage you to apply to become a part of our team.
The Division of State History Museums collects and preserves artifacts and other historic materials relating to the history and heritage of North Carolina in a local, regional, national and international context to assist people in understanding how the past influences the present.  The division interprets history through exhibitions, educational programs, and publications available to the visitor on-site or through distance-learning technologies.
The Maritime Museums Group of the Division of State History Museums includes the Graveyard of the Atlantic Museum in Hatteras, the Maritime Museum in Beaufort, and the Maritime Museum at Southport and is dedicated to the preservation, advancement, and presentation of maritime history, shipwrecks, and the broader maritime cultural landscape of North Carolina. The interpretive region of the group stretches from the Virginia border through Brunswick County and all contiguous sound and ocean waters.  These museums preserve, research, exhibit, and interpret their collections for the benefit of the general public and diverse audiences in order to:  inspire appreciation; encourage discovery; promote an active, responsible understanding for the maritime history and heritage of the coastal region in a local, regional, national and international context; and encourage visitors to reflect on their own lives and place in history.
Description of Work:
Work includes general housekeeping needs for the museum (bathrooms, etc.).
Work includes preventive maintenance on HVAC (changing filters, cleaning drain lines, etc.). Work includes Setting up and taking down for events.
Work includes making minor repairs, using hand tools, climbing ladders, and general yard maintenance on the museum property.
Work includes other general maintenance / housekeeping work as required.
Knowledge, Skills and Abilities / Competencies
** To receive credit for your work history and credentials, you must provide the information on the application form. Any information omitted from the application form, listed as general statements, listed under the text resume section, or on an attachment will not be considered for qualifying credit. **
To qualify for this position, you must meet ALL the following KSAs listed below:
Must have demonstrated basic knowledge and experience of general electrical, plumbing, HVAC, and/or general construction.
Must have demonstrated basic experience with operating lawn equipment safely and efficiently.
Must be able to work with household cleaning supplies and the physical abilities to do all types of housekeeping activities.
Must be able to walk for extended periods of time mowing and doing other maintenance.
Must be able to lift and carry 50 lbs. safely and properly without injury to self or others.
Working hours are 7:00 a.m.- 3:00 p.m. Monday – Thursday; 7:00 a.m. – 12:00 noon Friday.  7:00 a.m. – 10:00 a.m. Saturday; or as necessary to do the job but will not exceed 40 hours per week.
Must have a valid NC Driver's License or ability to obtain within 30 days of employment.
Minimum Education and Experience Requirements
High school or General Educational Development (GED) diploma or a sufficient year-for-year combination of education and experience associated with a variety of mechanical or building trades; or an equivalent combination of education and experience. Necessary Special Qualification May require current certification by the Environmental Protection Agency as a Type I, II, III or Universal technician as required by Title 40, Code of Federal Regulations Part 82, Subpart F.
Supplemental and Contact Information
The Department of Natural and Cultural Resources (DNCR) selects applicants for employment based on required education and experience and job-related knowledge, skills, and abilities without regard to race, religion, color, national origin, sex, age, disability, genetic information, political affiliation or political influence.
Please be sure to complete the application in full.  Note the following:
Resumes and cover letters:  Resumes will not be accepted in lieu of a fully completed application nor will it be considered for qualifying credit.  "See Resume" or "See Attachment" will not be accepted with your application being rejected as incomplete.  Cover letters are highly encouraged but not required.
Transcripts:  Degrees must be received from appropriately accredited institutions and a copy of your transcripts indicating the degree received can be uploaded with your application.  If the position you are applying for requires verification of classes taken for the position, then your transcripts must be uploaded to be considered.
Veterans Preference:  To obtain veterans preference, you must scan and upload a copy of your DD-214 or discharge orders.
Americans with Disabilities:  Applicants requesting an accommodation under the Americans with Disabilities Act (ADA) are eligible to submit paper applications via mail or by fax.  Please call the human resources office for assistance.
Please refrain from submitting multiple applications, however; If multiple applications are submitted to an individual posting, only the most recent application received prior to the closing date will be accepted. Applications must be submitted by 5:00 PM on the closing date.
Due to the volume of applications received, we are unable to provide information regarding the status of your application over the phone. To check the status of your application, please log in to your account.  Upon the closing date, applications are "Under Review" and will be screened by Human Resources for the qualified applicants. The hiring process may take an average of 6 – 8 weeks.
It is the policy of the State of North Carolina and the N.C. Department of Natural and Cultural Resources that all employees provide proof of employment eligibility (immigration and naturalization) on the first day of employment.   We participate in E-Verify (Employment Eligibility Verification System).
If you are having technical issues submitting your application, please call the NeoGov Help Line at 855-524-5627. If there are any questions about this posting, other than your application status, please contact the DNCR Human Resources Office.
CONTACT INFORMATION:
N.C. Department of Natural and Cultural Resources
Division of Human Resources
4603 Mail Service Center
Raleigh, NC 27699-4603
Phone:  919-814-6670
Apply Here: 
https://www.governmentjobs.com/careers/northcarolina/jobs/2713777/maintenance-construction-technician-i?keywords=Maintenance&pagetype=jobOpportunitiesJobs [governmentjobs.com]