Seeking Housekeepers & Cleaning Teams - $ (Avon)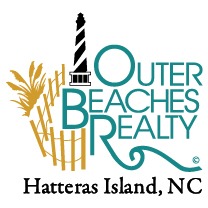 We are currently seeking individuals with high levels of confidence and self-motivation to apply for the opportunity to join our Property Services Team. Candidates should exhibit the ability to manage fast-paced situations with multiple priorities while maintaining the ability to remain calm under pressure and deliver outstanding customer service.
Cleaning supplies and OBR on-the-job training are provided. Referral, attendance, and performance bonus opportunities available as well.
The Housekeeper position is a part-time seasonal position located at our Avon, Waves, and Hatteras Offices
·        Natural communication skills
·        Capability to delegate/complete task with close follow-up and control through housekeeping system
·        Ability to see the big picture when assigning/completing tasks
·        Report to the Property Services Supervisor to ensure adherence to the company's vision
·        Maintain Owner and Guest relations
·        Problem-solving in minor situations
·        Working with and leading team members with a solid work ethic
Requirements:
·        Reliable transportation
·        Must be able to work weekends
Perks (Not Required):
·        Experience with cleaning vacation homes
Please come into our AVON office and pick up an application today or apply online. You can also contact Andrew Printz, Property Services Manager, for more information at 844-OBR-HSKP (627-4757) or work@outerbeaches.com