Linen Coordinator - $40-50K (Salvo)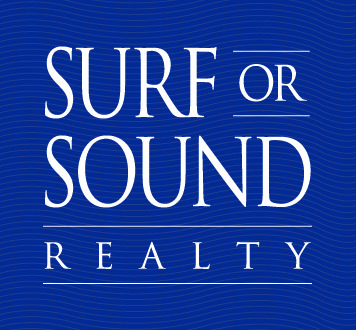 Surf or Sound Realty is seeking a Linen Coordinator to work directly with the Housekeeping, Maintenance, and Reservation departments in the coordination of all linen processes.  This position will be required to pull arrival reports, complete data entry using two software systems and print labels for delivery.  Must be able to offer outstanding customer service over the phone to guest and homeowners while taking payments, processing refunds, and taking care of guest needs.
In addition, assist the linen manager with daily activities including but not limited to sorting linens, loading trucks, unloading trucks, driving trucks to deliver linens, supervising staff, taking inventory of linens, ordering supplies, keeping the website up to date and processing all linen reservations.
The requirements listed below are representative of the knowledge, skill, and/or ability required.  Reasonable accommodations may be made to enable individuals with disabilities to perform the essential functions.
Essential Functions
Deliver clean/dirty linens, pick up dirty linens, sort all linens arriving to the warehouse on a regular basis.
Perform all office functions required by the manager.
Always treat homeowners/guests/team members with courtesy and respect in a variety of situations.
Display honesty & integrity.
Employs excellent employee relations and team building skills.
Work under pressure and with sense of urgency in a fast-paced environment.
Report immediately any accident and/or incident which may occur while at work.
Prepare and deliver routes for drivers regularly.
Direct linen sorters of their daily tasks.
Prepare and distribute assignment sheets/workboards to Housekeeping staff.
Approve timesheets for all staff.
Train staff on how to drive/deliver and sort linens correctly.
Follow all company and safety and security policies and procedures; report any maintenance problems, safety hazards, accidents, or injuries; complete safety training and certifications.
Develop and maintain positive working relationships with others; support team to reach common goals; report concerns of other employees accordingly.
Act and assume all responsibilities of the linen manager when necessary.
Manage up to 10 staff members.
Knowledge, Skills, Abilities
Must be proficient in Microsoft Word & Excel.
Thorough knowledge of inventory control, ordering supplies, processing payroll, scheduling and managing staff.
Excellent verbal and written communication skills required.
Maintains a professional appearance.
Ability to coach and train up to 10 linen staff members.
Ability to multi-task, work in fast paced environment and have a high-level attention to detail.
Physical Requirements
Ability to push, and pull objects weighing over 100 pounds with assistance consistently.
Reaching overhead and below with the knees, including bending, twisting, pulling and stooping.
Ability to climb 3-4 flights of stairs multiple times a day in all weather conditions.
Must be able to work in extreme weather conditions; rain, wind, sun, extreme heat, blowing sand, and cold.
Working Conditions
Work is preformed primarily inside but you will be subject to extreme heat, sun, wind, blowing sand, rain and cold.
Minimum Qualifications
Graduation from high school or GED equivalency.
Must have a valid Driver's License, required.
Experience coaching and training of 1-5 employees, preferred.
Strong verbal and written communication skills, required.
Maintain positive and productive working relationships with other team members and departments.
Experience with a Property Management System, preferred.
Experience managing inventory, ordering supplies, processing payroll, scheduling and managing staff, preferred.
Excellent pay and benefits including temporary housing, medical, dental, vision, paid holidays, paid vacation and 401k retirement plan provided.
Background check, drug screen and references required.
Apply Now indeed.com/cmp/Surf-or-Sound-Realty
We are an Equal Opportunity Employer that considers applicants without regard to race, sex, religion, national origin, disability or protected veteran status.