Reservation Specialist - $15-17/hr depending on experience (Avon)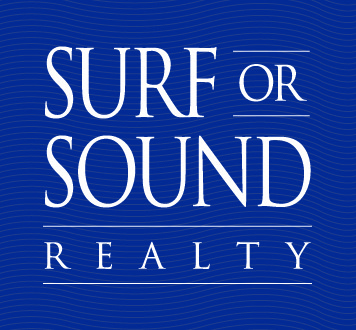 Surf or Sound Realty is seeking a motivated Reservation Specialist.
This position is responsible for booking reservations and using suggestive selling techniques to get customers to purchase additional services and amenities.  Reservation specialists primarily report to the Reservation Supervisor and work in an office environment.  Reservation specialists often work independently and spend most of their day speaking with customers over the phone.
Responsibilities
This role will offer outstanding customer service and elevate our guest experience.  This position will be responsible for greeting guest in person, communicating with guest via email or over the phone.  Helping guest book a reservation, assist guest with work orders for housekeeping/maintenance, taking payment over the phone and much more.
The requirements listed below are representative of the knowledge, skill, and/or ability required.  Reasonable accommodations may be made to enable individuals with disabilities to perform the essential functions.
Essential Functions
Answer incoming phone calls from potential customers and support the booking process.
Assist the customer with property questions; amenities, guest services.
Listen to voicemails, return customer calls to book reservations.
Provide guests with information regarding services and amenities offered.
Schedule reservations, input all check-in/check-out dates/times into reservation system, Track.  This includes updating and maintaining accurate records for all guest.
Maintain open communication with the Reservation Supervisor.
Respond to online inquiries from customers.
Provide customers with directions to various locations on and within the property.
Schedule bookings using our online reservation system while updating digital customer files and responding to online inquiries.
Knowledge, Skills, Abilities
Reservation specialists are good communicators who use selling techniques to persuade customers to buy additional services during their stay at a property. In order to be considered for this job, reservation specialists must have the following skills:
Strong customer service skills because this is a customer-oriented job.
Reservation specialists use persuasion and selling techniques to convince customers to buy extra services that fit their needs and make use of amenities
Excellent verbal and written communication skills are essential for this job
Ability to problem solve and find resolutions to customer questions, or reservations.
Ability to multitask; answering phone calls, responding to online inquiries, juggling multiple customer requests.
Physical Requirements
Physical activities may include climbing, stooping, kneeling, crouching, reaching, walking, standing, pushing, pulling, lifting, grasping, feeling, talking, hearing, and performing repetitive motions.  Employee must have the ability lift up to 10 pounds occasionally.
Working Conditions
Work is preformed primarily inside an office.
Minimum Qualifications
High school diploma or GED is required
One or more years of experience with customer service or sales, preferred.
Strong verbal and written communication skills.
Microsoft Outlook, Word, Excel and data entry experience, required.
Property Management experience preferred.
Must be flexible to work weekends and Holidays.
Apply here: indeed.com/cmp/Surf-or-Sound-Realty
Excellent pay and benefits including temporary housing, medical, dental, vision, paid holidays, paid vacation and 401k retirement plan provided.
Background check, drug screen and references required.
We are an Equal Opportunity Employer that considers applicants without regard to race, sex, religion, national origin, disability or protected veteran status.