Full-Time, Year-Round Guest Relations Specialist - $$ (Avon)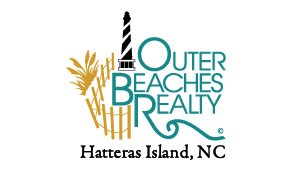 Outer Beaches Realty not only takes pride in providing our Guests with vacation memories that will last them a lifetime; we also take pride in every one of our team members that work behind the scenes to make those memories possible. By providing a family orientated atmosphere that encourages our employees with opportunities for personal and professional growth, we can say, we have the best Property Management Team on Hatteras Island.
We are currently seeking individuals with high levels of confidence and self-motivation to apply for the opportunity to join our Guest Services Team. The key to this position is an outgoing, friendly, genial interaction with a wide range of people. In this job, it is very important to connect with other people, to meet new and different people on a day-to-day basis, to quickly form relationships, and to use those relationships to get work done. This job requires great attentiveness to other people; the ability to read other people, to listen to them, and to empathize with them. The work centers on working with and through other people. Communication is almost always a "selling" rather than a "telling" nature. A lively enthusiasm is necessary. Personal interactions will generally be upbeat and cheerful, requiring someone who is warm, helpful, and friendly. Others must be put at ease and feel welcome. A faster-than-average pace will be the norm for this position. There will be a fair degree of variety from one day to the next, especially with regard to personal interactions. There will be several "pots on the fire" at once, therefore the job requires one to shift from task to task quickly and maintain a strong sense of urgency to keep everything going smoothly. Personal involvement with detail is not the major focus of the job, however a high amount of follow up required. The same easy-going, informal manner that is required of personal interactions carries over into any work products.
The Guest Relations position is a full-time, year-round position that may require occasional travel to all three of our locations in Waves, Avon, and Hatteras
Competencies:
Natural communication skills
Capability to complete tasks with close follow-up and control through reservation platform
Ability to see the big picture
Report to the Guest Services Manager to ensure adherence to company's vision
Maintain Owner and Guest relations through written/verbal communications in a timely manner
Provide guests with general knowledge of the property and surrounding area including restaurants, entertainment, special events and general directions
Problem-solving in complex situations
Working with and leading team members with a solid work ethic
Requirements:
Must live on Hatteras Island
Valid N.C. Driver's License
Reliable transportation
High school Diploma/Equivalent
Completion of OBR's Predictive Index
Exceptional verbal and written communication skills
A CAN-DO ATTITUDE
Perks (Not Required):
Experience with Barefoot Property Management software
Experience with NAVIS CRM software
Experience with Microsoft Office (Word, Excel, Power Point)
Please come into our office and pick up an application today or apply online. You can also contact Crystal Devall, Guest Services Manager, for more information at work@OuterBeaches.com