We Are Hiring Multiple Positions - $$$$$ (Frisco)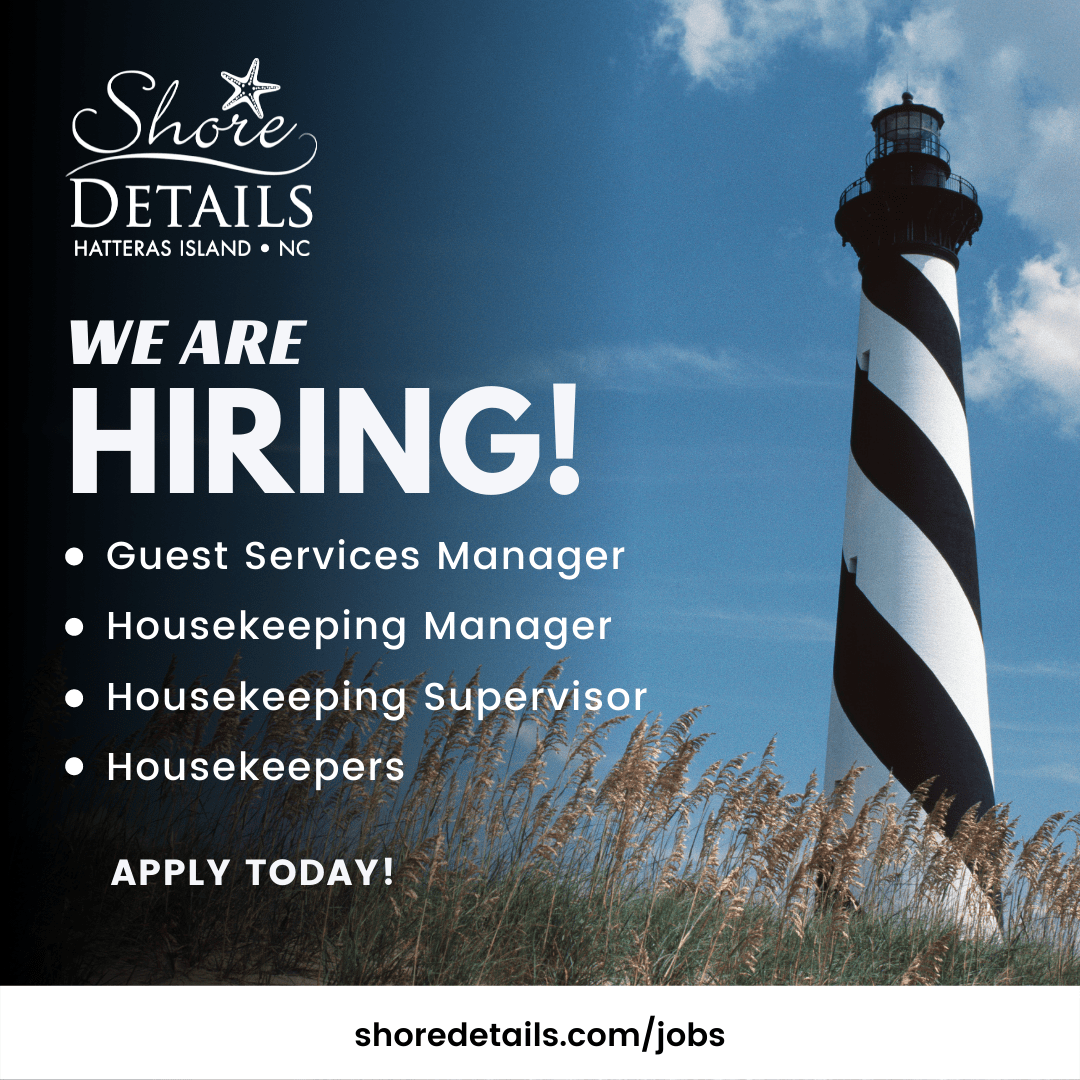 We're seeking hardworking, self-motivated, energetic employees to help provide Southern Hospitality to our guest's and owner's. From vacation planning to booking, to ensure that homes are clean and prepared for each guest's arrival, as well as coordinate cleaners and inspectors. All candidates must have excellent hospitality skills, be upbeat, have a positive attitude and work in a dynamic, fast-paced team environment.
Full time, year-round positions with competitive pay and benefits, including health insurance assistance, retirement plan, paid vacation, paid holidays, bonus program, and mileage reimbursement. Reliable transportation and valid NC driver's license a must.
Apply online at
shoredetails.com/jobs/
or contact us today at 252.301.3775 for more information. Shore Details is an EOE.