Small Craft Operator – US Army Corp of Engineers - $$30.40 - $35.51 per hour (Manteo)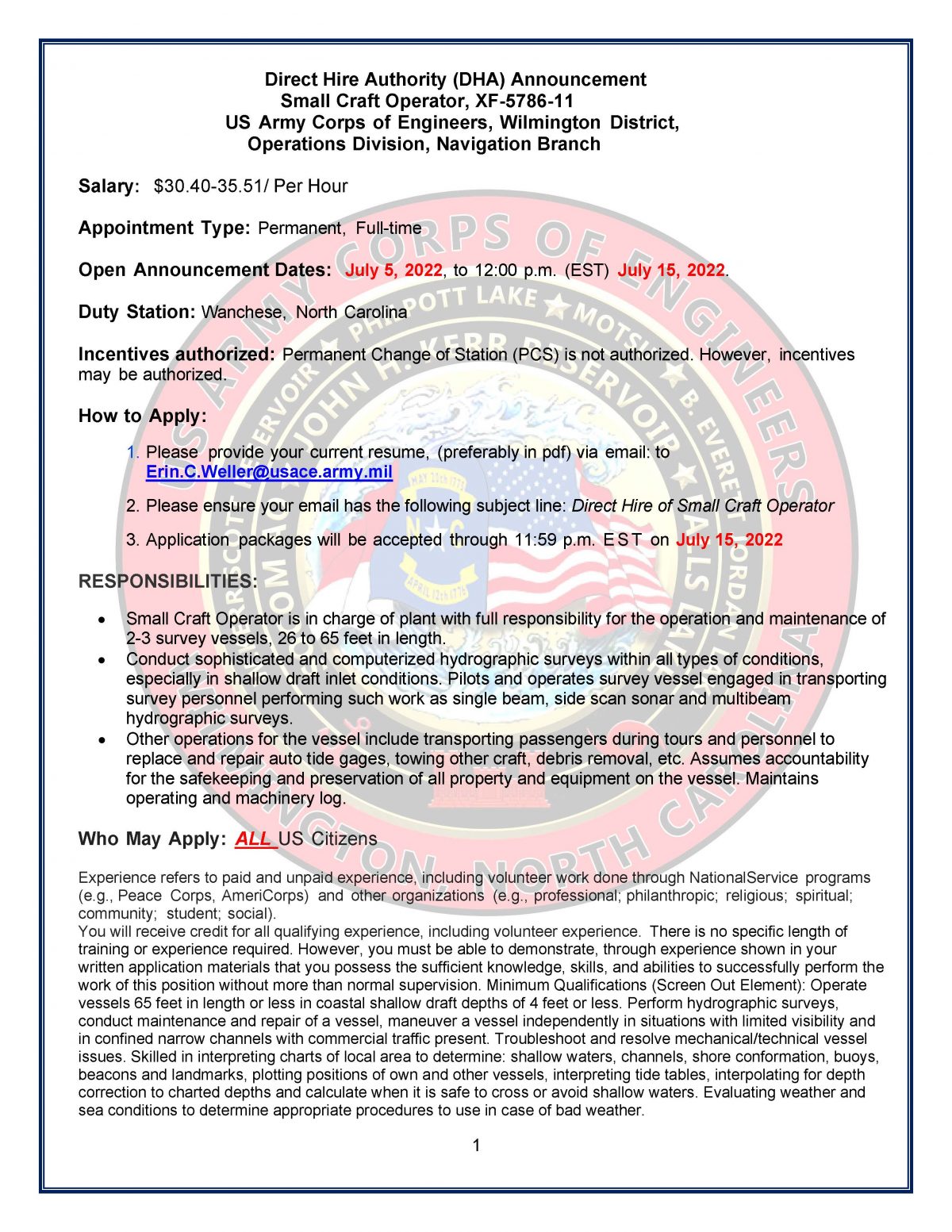 The attached flyer is for our Direct Hire Authority (DHA) Announcement for a Small Craft Operator, XF-5786-11, in our Outer Banks Survey Office, Waterways Management Section, Navigation Branch, Operations Division, Wilmington District.
Duty Station: Wanchese, NC
This vacancy announcement CLOSES July 15, 2022.
RESPONSIBILITIES:
Small Craft Operator is in charge of plant with full responsibility for the operation and maintenance and proper care of 2-3 survey vessels, 26 feet in length.
Conducts sophisticated and computerized hydrographic surveys within all types of conditions especially in shallow draft inlet conditions.
Pilots and operates survey vessel engaged in transporting survey personnel performing such work as single beam, side scan sonar and multibeam hydrographic surveys.
Other operations for the vessel include transporting passengers during tours and personnel to replace and repair auto tide gages, towing other craft, debris removal, etc.
Assumes accountability for the safekeeping and preservation of all property and equipment on the vessel. Maintains operating and machinery log.
Point of Contact: 
Erin Weller, Email: erin.c.weller@usace.army.mil, or call at (910) 251-4547
Note: This is a courtesy copy of the direct-hire announcement vacancy flyer. Please refer to the attached flyer on how to apply.