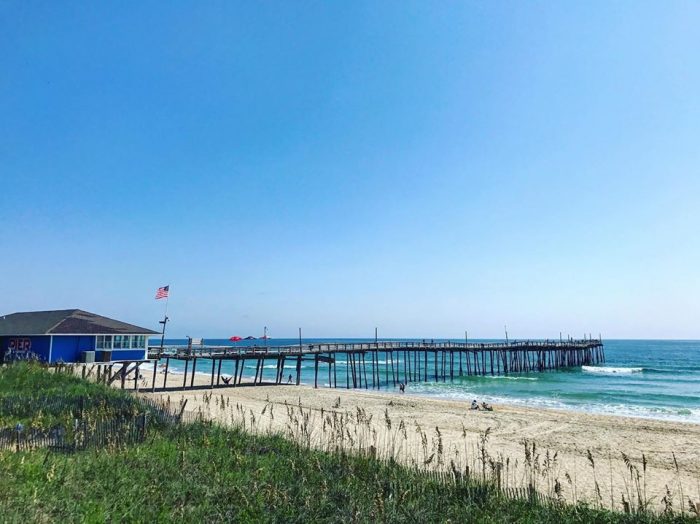 After months of springtime and summer repairs due to damage from multiple 2019 and early 2020 storms, the Avon Fishing Pier is ready to reopen to the public as of Friday, July 17, at 10:00 a.m.
"We're feeling really great about things that looked like, at one time, there was going to be no more pier," said pier operator, Joe Thompson, in a video update, "but we've got about the first 400 feet ready to reopen."
The Avon Fishing Pier suffered some damage from Hurricane Dorian in September of 2019, (specifically the roof of the pier house), but the majority of the damage was incurred from a wave of late fall nor'easters and storms that heavily battered the pier, causing a split towards the end of the structure.
The first half of the pier – or roughly 400 feet – had minimal damage, and this is the section that is able to initially reopen to anglers.
There were a number of large tasks that had to be tackled in order for the pier to reopen, which included piling replacement, a new roof for the pier house, and foundation work under the pier house to make the structure more stable. The National Park Service, which owns the Avon Pier, has been working with Thompson through every step of the repair process, which has helped speed up progress.
Visitors are advised to wear their masks while in the pier house, and to socially distance while on the pier itself. The pier house also has drinks, snacks, beach gear, and new shirts and hats available for the 2020 season. "Come out and support [the] shop, because every dollar we make here goes right back to saving the pier," said Thompson.
For more information on the Avon Fishing Pier, visit the pier's website or Facebook page.