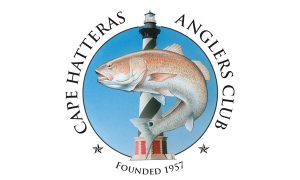 After months of waiting and deliberating the impact of the Covid-19 Pandemic, it is with regret that the CHAC Board of Directors including President, Larry Griffin and Vice President, Ervin Gaskins, voted unanimously at our Board of Directors meeting on July 9, 2020 to cancel the remainder of 2020 events for the safety of all. Unfortunately, this includes the cancellation of bingo, member meetings and the 63rd invitational surf fishing tournament held in early November.
This decision was not taken lightly and is disheartening to all of us. Please accept our sincerest apologies for any inconvenience this may cause our members, local community, visitors, vendors for the tournament and captains and teams. We are looking forward to hosting you in 2021!
The tournament dates for 2021 will be Registration on Wednesday November 3rd, fishing the 4th & 5th. The Bob Bernard tournament will be Saturday November 6th.
Thank you for understanding during these uncertain times. We'd like to thank each and every one of you for supporting Cape Hatteras Anglers Club through it all. In the meantime, please stay safe. Our Administrative office is still open on Tuesday, Wednesday and Thursday 8:30 am – 12:30 pm.