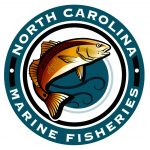 The N.C. Division of Marine Fisheries is reminding fishermen that its Elizabeth City office has moved since last summer.
Area commercial fishermen who need to renew their standard commercial fishing licenses and permits at the office should go to the new location at 100 Kitty Hawk Lane, Elizabeth City which is off Industrial Park Drive about 1.7 miles north of the Coast Guard base.
From the intersection of Weeksville Road and Industrial Park Drive, travel about 0.1 miles on Industrial Park Drive, then turn right onto Kitty Hawk Lane. The street will dead end at the office location.
The office telephone number is 252-264-3911.
Recreational fishing and hunting licenses and boat registrations are also sold at this location.