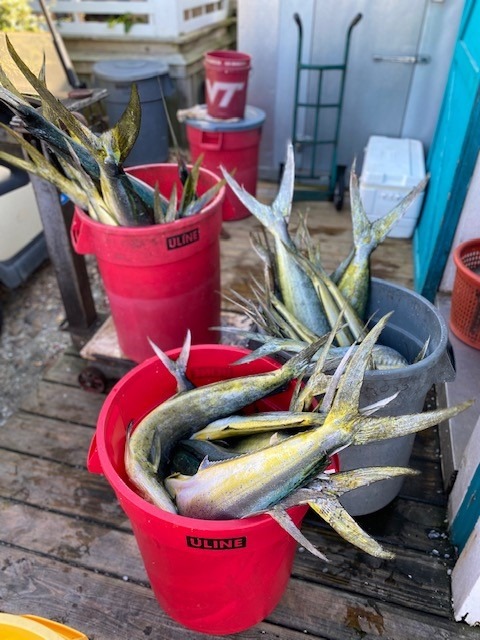 As July 4th approaches and families prepare for cookouts and long days on the beach, many people will be on the water or shorelines with a rod in hand looking for their next catch. With fishing in full swing this season, anglers are getting in as much time on the water as they can before temperatures get too hot. and certain bites start to slow down.
On the beaches, Spanish mackerel have been plentiful. There have also been reports of puppy drum, bluefish, and blacktip sharks in Buxton, and Pompano in Hatteras. Inshore boats trolling the beach and sound have had similar catches with charters taking home plenty of filets for dinner. Wreck and bottom-fishing has brought an abundance of triggerfish, plus amberjacks, some black seabass, and grouper varieties.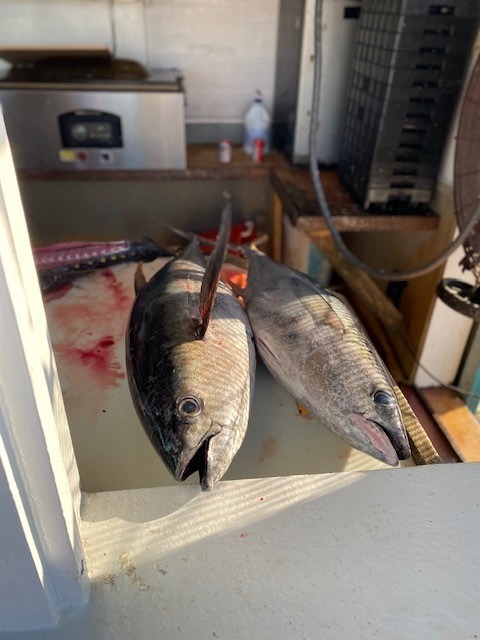 Offshore fishing has been good overall in the past month with boats bringing in some large gaffer dolphin, but we are starting to see a decrease in size as the season goes on. There have also been some wahoo, several blackfin tuna, and there seems to have been a very slight increase in yellowfin tuna catches in the area, but the tuna bite is slowing down again as waters warm up.
With various tournaments going on up and down the coast, many anglers are also focused on billfish. We've seen a lot of sailfish, swordfish, and blue and white marlin catches recently.
The Hatteras Marlin Club Blue Marlin Release Tournament comes to a close on July 2, which will have a lot of private boaters returning home, but there will be plenty of sportfishing enthusiasts around throughout the summer and fall-ready for a good fight.