Rodanthe Pier is open after sustaining damage during November storm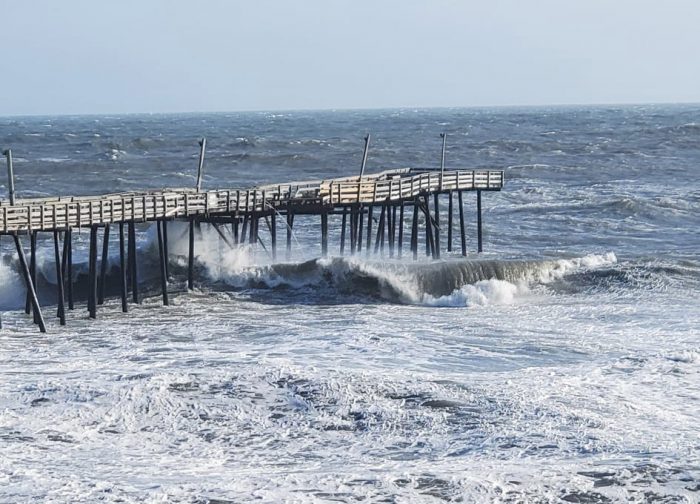 Despite suffering some damage during the recent November storm that hit the Tri-villages and northern Hatteras Island particularly hard, the Rodanthe Pier has reopened to the public as of Wednesday morning, November 10.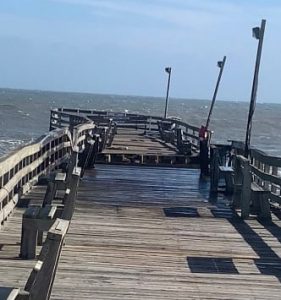 The end of the pier is currently closed off, due to damage to the pier structure, however, Rodanthe Pier operators stated in a recent update that repair plans are already in the works.
"[We] lost a piling which caused two adjacent sections to cave in," stated Terry Plumblee, owner/manager of the Rodanthe Pier. "It's about two-thirds of the way out, [and we] lost the fish cleaning station, too, [but] the pier is open for fishing as of this morning."
The Rodanthe Pier will remain open to the public until it closes for the season on November 27, and subsequent repairs will take place over the winter in December and January.
"We already have a repair crew scheduled to come in December, so will just add this to their job," stated Plumblee.
Meanwhile, the Avon Pier also reopened on Wednesday morning, November 10, after addressing a few minor storm-related issues. Per a social media update, the Avon Pier did not sustain any major damage from the November storm.
For more information on the Rodanthe Fishing Pier, visit https://www.rodanthepierllc.com/. For more info on the Avon Fishing Pier, visit https://koruvillage.com/pages/avon-pier.