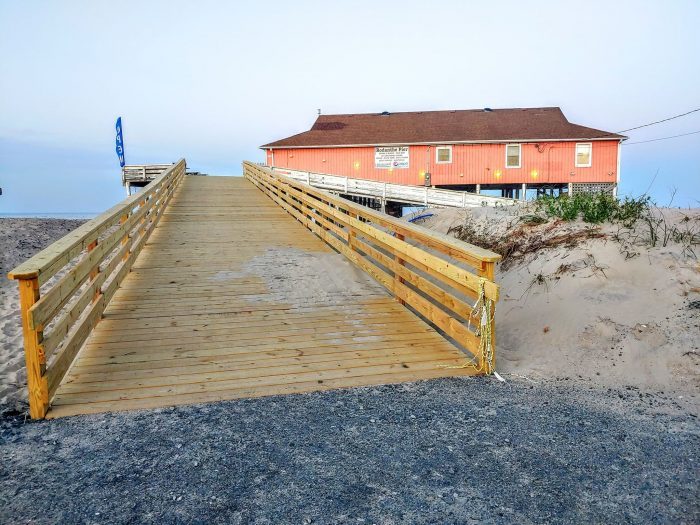 After a winter of numerous renovations, the Rodanthe Fishing Pier will reopen for the 2021 season this coming Saturday, March 27, per a recent update.
"We spent the winter doing extensive repairs to the existing pier – replacing deteriorated pilings, bolts, and structural timbers to make the pier safer and more sound," stated Terry Plumblee, pier owner and manager. "There will [also] be more benches for fishermen to relax on soon."
Once open, the pier's scheduled hours will be from 7:00 a.m. until dark.
The Rodanthe Pier will also have live music returning for the summer season, from Memorial Day through Labor Day, and likely on Thursdays and Wednesdays.
For more information on the Rodanthe Pier, including hours of operation and recent catches, visit https://www.rodanthepierllc.com/ or https://www.facebook.com/RodanthePier/.