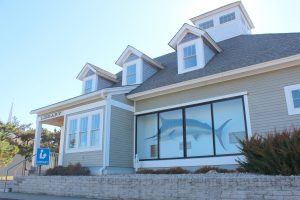 Battle of the Books and Dare County Schools summer reading list books are available for free at the Dare County Library with a Dare County Library card. Library borrowers can access both print books and eBooks. 
Battle of the Books is a quiz bowl style competition sponsored by The North Carolina School Library Media Association (NCSLMA) and held locally by many Dare County Schools. Students across the state read books from a list selected by NCSLMA. Dare County Schools holds a local competition where students answer specific, detailed questions about the books. Whichever school's team wins goes on to regional competitions with other counties, then state.
Battle of the Books titles are carefully selected and are great reading choices for children whether they are participating in the Battle of the Books program or not.
How to request a print copy:
At this time, due to the COVID-19 closure, if you would like to request a print copy you can place a hold request by calling your library branch or go to the Online Catalog at earlibrary.org and use your library card number and PIN. When the book is available, library staff will call you to schedule an appointment for you to come to the library and use the curbside pick up service.
For details on how to search the online catalog, place a hold request, use the library's curbside pick up, or how to get a library card, go to darenc.com/library.
How to access and request an eBook:
Go to the Virtual Library at darenc.com/VirtualLibrary for information about using CloudLibrary and NC Kids Digital Library.
CloudLibrary allows holds on books if a copy is out. Look for the Elementary School, Middle School, and High School Battle of the Books 2020-2021 ribbons featured on the CloudLibrary homepage.
NC Kids Digital Library has eBooks available through grade 4. It has multiple copies available but does not allow holds.
If you have questions or need more information, call your library during weekday hours. 
Hatteras Library: 252-986-2385 
Manteo Library: 252-473-2372
Kill Devil Hills Library: 252-441-4331