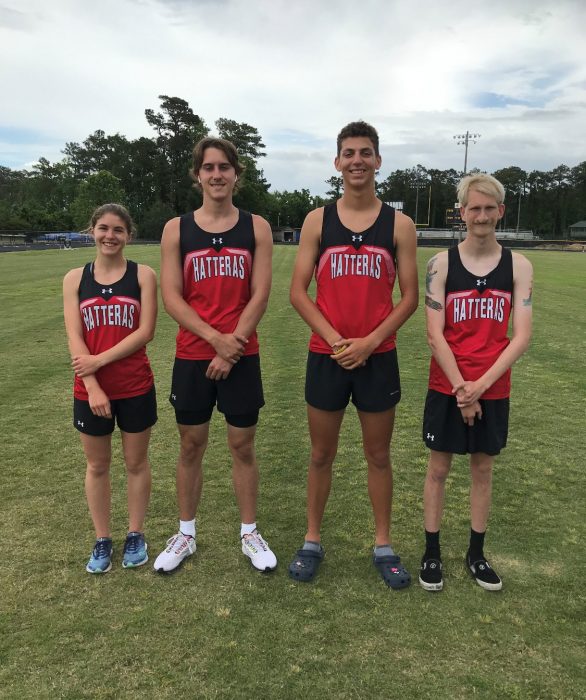 The Cape Hatteras Track team will have two athletes competing at the Regional Meet at Pender County High School on Saturday, June 20th.
Senior Shank Austin qualified in the 3200M, 1600M, and the 800M races.  He has qualified all 3 years the NCHSAA has held the Regional Track Meet during his High School Career. Shank is looking to return to the State Meet to compete following up on a successful run as a Sophomore Year where he ran the 1600M and finished in the top 12.
Junior Elizabeth Muller qualified in the 1600M, 400M, and the 800M races.  This will be Elizabeth's first Regional Meet appearance.  Elizabeth is looking to place in the top 10 at the Regional Meet in her strongest events, the 1600M and 400M.