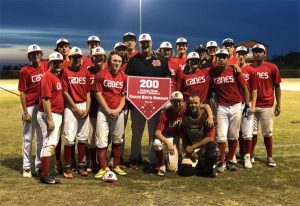 Another month of spring sports has come to close, which means it's time for our monthly Cape Hatteras Secondary School (CHSS) sports round-up.
April presented some challenges for the Canes. Where there are challenges, however, there are opportunities to rise to the occasion and that's exactly what the Canes did. Although every team might not have made it to the next level of competition, the soccer, softball, and baseball teams should be proud, as they represented their school well.
Girls' soccer garnered their first win of the season over conference rivals, Bear Grass Charter School, at the beginning of April. This victory left them tied for first with the team out of Williamston, N.C. for the conference championship. The two teams faced off on CHSS' Senior Night where senior captains Sam Smith and Molly Greenwood were honored alongside their fellow senior teammates Vivian Russell, Betty Chen, and Nyah Machie. Although mid-fielder Cheyenne Gaskill was able to secure an impressive goal for her team just seconds before the final whistle, the Canes' defense was unfortunately not enough to keep the Bears at bay. CHSS girls' soccer finished up their season with a game against Northeastern on Thursday. Although the season might not have progressed the way the girls hoped, the team finally found its footing under a new coach and is confident they can be successful next year with her leadership.
"Our season was a good one. I wish we could play all year long, but I guess great things need to be waited on," rising senior defender Arlen Palacios said.
Lady Canes softball team had an incredible five-game winning streak this past month defeating conference competitors Mattamuskeet High School and Columbia High School and leaving them second in their conference just behind Bear Grass. The Canes fell to the rival Bears, who have gone undefeated in their conference, only a week ago. Despite placing second in the conference, Lady Canes' impressive hitting and fielding skills secured their spot in the state games. They will play at Perquimans on Tuesday in the first round of states playoffs.
"The unity of the team this year has been good, and we have continued to stay positive. Hopefully we will keep improving in the future," head coach Darren Moore said.
After a month of successful play defeating teams, including rival Ocracoke, the Canes baseball team landed in a three-way tie for second place in conference play with Mattamuskeet and Columbia. They secured their spot in the NCHSAA state playoffs after defeating Mattamuskeet 9-1 on Friday to finish their regular season in second place in their conference, just behind the undefeated Bear Grass Bears.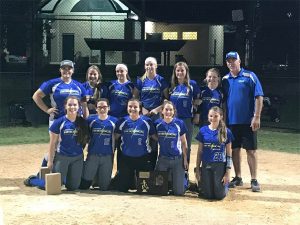 Sophomore Brayan Garcia hit a home run to get the leg up on the Lakers while his teammates John Contestable and Charlie Conner held their team down on the pitcher's mound. This win marked the 200th victory for head coach Keith Durham in his coaching career. Since his transition to CHSS only a few years ago, Durham has been a guiding force not only for Canes baseball, but for the school as a whole. The Canes will play in the first round of state playoffs on Tuesday at home against East Wake Academy at 7 p.m.
"The guys have put together a great season and we are not ready to see it end yet," Head Coach Keith Durham said.
Despite not making it to the state round of competition, CHSS's girls soccer should be proud of what they have accomplished this season. Facing a season of transition under a new coach, the team was able to come together to be successful. The lessons these teams have learned this season will follow these student athletes into their next season of sports play; or, for seniors, into their next season of life.
Even if sports aren't really our thing, we are all Canes and should come together to support our softball and baseball teams as they move into a fiercer round of competition. They have worked so hard this season and deserve our encouragement.