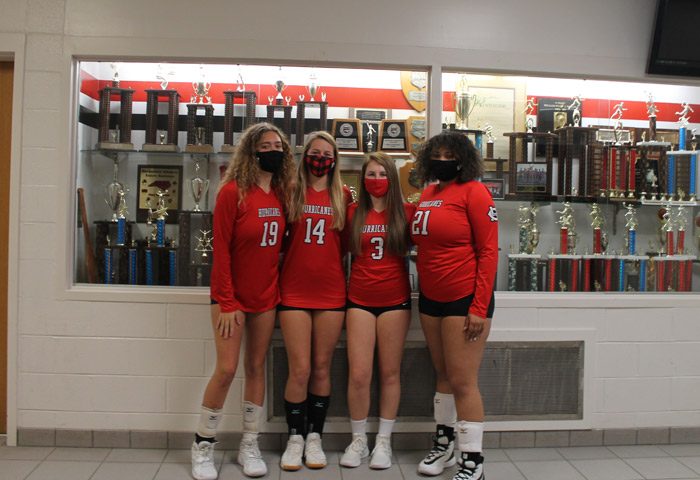 The Cape Hatteras varsity volleyball team won Tuesday's home conference match against Bear Grass Charter of Williamston, N.C., and is heading to the first round of the playoffs on Tuesday, January 12.
Winning 3-0 over Bear Grass, Tuesday's victory also clinched a conference win for the Hurricanes, and the upcoming January 12 game may be a home game for the varsity volleyball team, with a final determination of the upcoming schedule to be made on Saturday, January 9.

Tuesday's game was also Senior Night, which honored the Hurricanes four senior players: Laura Hooper, Rubie Shoemaker, Evan Augustson, McKayla Gordon.
The complete roster of the CHSS varsity volleyball team under Coach Brittany Barnett is listed below. Way to go, 'Canes, and good luck on January 12!
Maleia Quidley
Laura Hooper
Jennifer Mohnal
Grace Shoemaker
Yoselyn Gabriel
Lily Ratliff
Jobell Porter
Kaleigh Canning
Rubie Shoemaker
McKayla Gordon
Evan Augustson
Christina O'Neal
Evela Chandler
Molly Hanburger