A public hearing will be held on Monday, November 4 at 9:30 a.m. for the Dare County Board of Commissioners to receive comments regarding the construction of a water supply system to extend service to 21 properties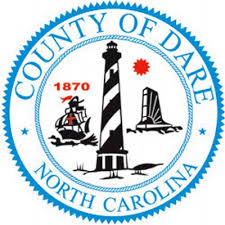 located on Leslie Lane in Avon. Comments can be made in the Commissioner's Meeting Room at the Dare County Administration Building in Manteo, or through video link at the Fessenden Center Annex in Buxton.
At the Monday, October 7 meeting, the Board of Commissioners approved a resolution in support of the water system extension and a preliminary assessment. The water system extension will be paid in full by a special assessment at an estimated cost of $5,136.36 per improved or buildable lot. Payments can be made in full or in annual installments over a period of seven years with annual interest of 5% per year. The water system extension is the result of several requests from Leslie Lane property owners who voiced concerns over water quality, fire and public safety.