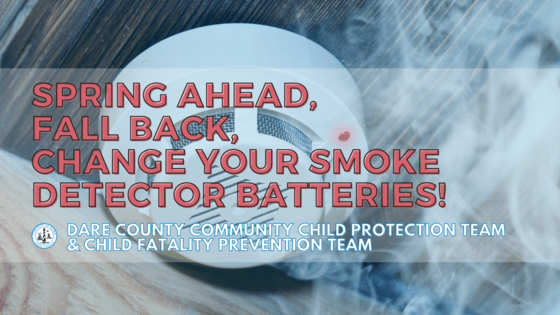 The Dare County Department of Health & Human Services has released a video PSA reminding Dare County residents and visitors to change the batteries in their smoke detectors when they reset their clocks for Daylight Saving Time on Sunday, November 7, 2021.
The video, which features a member of the Dare County Community Child Protection Team and Child Fatality Prevention Team, aims to prevent future fire-related fatalities by educating the community about the importance of having working smoke detectors in your home.
Click the button below to view the PSA.
Remember: spring ahead, fall back, change your batteries!