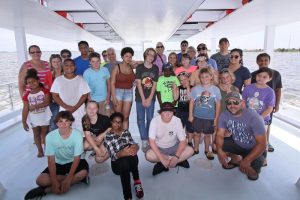 The Dare County Friends of Youth program is in need of caring adult volunteers to mentor young people in the community. One-on-one and group mentoring opportunities are available.
One-on-one mentors meet with their youth twice a month, for at least one year, participating in activities that build confidence, social skills, and friendship. Group mentors will spend approximately 2-4 hours monthly with one or more youths at Friends of Youth group activities.
The Friends of Youth program holds training sessions for new volunteers throughout the year. Potential mentors must complete a volunteer application, pass a background check, and be interviewed by program staff before being matched with a youth.
For information on how you can apply to become a Friends of Youth volunteer, please call Shannon Glaser or Jennifer Wooten at 252.475.5753.