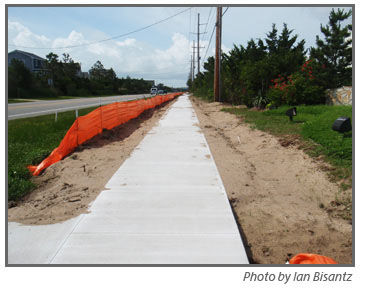 An Open House about the on-going Frisco to Buxton pathway study is set for 3:30 to 6:30 p.m., Thursday, March 21 at the Media Center at Cape Hatteras Secondary School, 48576 NC 12, Buxton.
Residents, property owners and business owners are invited to look at a proposed alignment for the pathway.
The study area runs along N.C. Highway 12 right-of-way from the Frisco Bathhouse to the intersection with Buxton Back Road East at the Exxon station.
Planners from the consulting firm VHB will be available as will Outer Banks National Scenic Byway and steering committee members and Dare County staffers.
The feasibility study, which follows NCDOT guidelines, will develop a probable opinion of costs for the project.