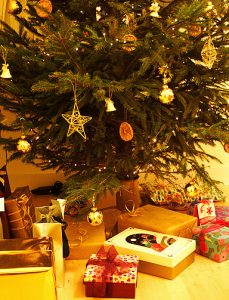 For the 4th year in a row, returning and prospective members of the Cape Hatteras Secondary School varsity and JV baseball teams are pitching in to help make the holidays a brighter time for many Hatteras Island families.  Tuesday November 5, 2019 the Hurricanes kicked off their annual fundraiser and toy drive.  The baseball team partners with the Hatteras United Methodist Church to provide toys for the UMC Angel Gift program which helps families on Hatteras Island that are in need of assistance during the holiday season.  Over the past 3 years, the Hurricane Baseball team has raised over $4,100.00 and purchased nearly 400 toys to help brighten Christmas morning for many children.
Players sell tickets to raffle off a $100.00 WalMart gift card.  The tickets are $1 each and all of the money goes to purchase toys for the UMC Angel Gift program, NONE of the money goes to the baseball team.  Ticket sales will continue until Tuesday December 10th.  The drawing for the winner of the giftcard will be held Thursday December 12th and the team will travel to Kitty Hawk to shop for the toys on Saturday December 14th prior to appearing in the Hatteras Village Christmas Parade.
We are excited to continue this proud tradition of Hurricane Baseball, and we want to thank everyone that helps make this event a success.  If you would like to purchase tickets, please contact any of the Hurricane Baseball players or Coach Keith Durham at Cape Hatteras Secondary School.