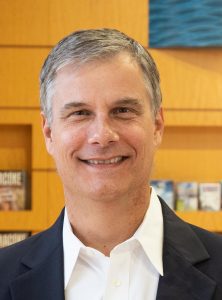 At its December meeting, the Economic Development Partnership of North Carolina (EDPNC) appointed Lee Nettles to serve as its representative on the NC Travel & Tourism Board of Directors. The North Carolina Travel & Tourism Board advocates the sound development of the travel and tourism industry in North Carolina. Created in 1991, the board advises the Secretary of Commerce on policy matters related to tourism promotion in North Carolina.
Nettles is currently in his 2nd term on the EDPNC Board. EDPNC proudly serves as North Carolina's economic development organization and is governed by an 18-member board of business and industry leaders from across the state.
Lee Nettles is the Executive Director of the Outer Banks Visitors Bureau, a role he has held since 2009. Dare County's Outer Banks ranks 4th in NC with $1.4 billion in visitor spending. Dare County tourism employs nearly 12,000 people and provides more than $3,200 in annual tax relief for each county resident.