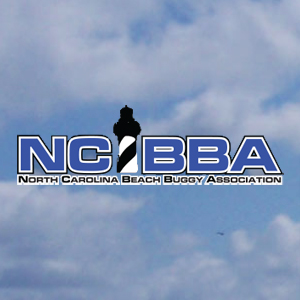 The North Carolina Beach Buggy Association's (NCBBA) Annual Meeting /Pig Pickin' event for members and their guests will be held at the RWS Community Center in Rodanthe on September 4, 2021.
Superintendent of the National Park Service Outer Banks Group, Dave Hallac, will be addressing the meeting to bring NCBBA members up to date on events and upcoming projects within the Cape Hatteras National Seashore.
The meeting will start at 3:00 p.m., and a Pig Pickin' with pork barbeque, chicken, and all the fixings will be served after the meeting. Entertainment, prizes, raffles, and exclusive NCBBA merchandise will also be available at the event.
Tickets for the Annual Meeting / Pig Pickin' can be purchased online, (www.ncbba.org by clicking on SHOP), with adult tickets only $10.00 and children 15-and-under only $5.00. Tickets can also be purchased at the event on September 4.
In addition, the Russ Privett Fishing Tournament, which is being expanded in 2021, will be held prior to the meeting. Details on the fishing tournament are listed below:
RUSSELL PRIVETT TOURNAMENT
(For all NCBBA members and guests, with no fee to participate)
To encourage participation in the tournament and offer a greater opportunity for Junior Members and their guests, the NCBBA Board of Directors has decided to start the tournament on Friday, September 3, and end it on Saturday September 4, at noon.
In addition to this, the Board has added the John Overholtzer Junior Division. This change was made possible by the generous memorial gift made to the organization by the family and friends of John, whose wish was to help provide and encourage fishing opportunities for the younger generation.
An important change to the rules regarding the reporting of fish to be entered in the contest should be noted. All fish must be weighed at an approved NCBBA Weigh Station, with a slip obtained by the angler verifying the catch. This slip is to be turned in to the Tournament Chairman, Director Chris Worthington, before the Annual Meeting.
Prizes will be as follows:
Member-Guest: Largest Slot Red Drum, $100.00, Second Largest $50.00

Largest Blue Fish, $100.00, Second Largest $50.00
Largest Mullet, $100.00, Second Largest, $50.00

Junior-Guest: Largest Slot Red Drum, Rod and Reel, Second Largest, $25.00 gift Certificate

Largest Blue Fish, Rod and Reel, Second Largest, $25.00 Gift Certificate
Largest Mullet, Rod and Reel, Second Largest, $25.00 Gift Certificate
For more information on the meeting or the fishing tournament, visit www.ncbba.org  or contact Director Chris Worthington at Chris.Worthington@ncbba.org.