11th annual Rock The Cape kicks off June 1-2 in Rodanthe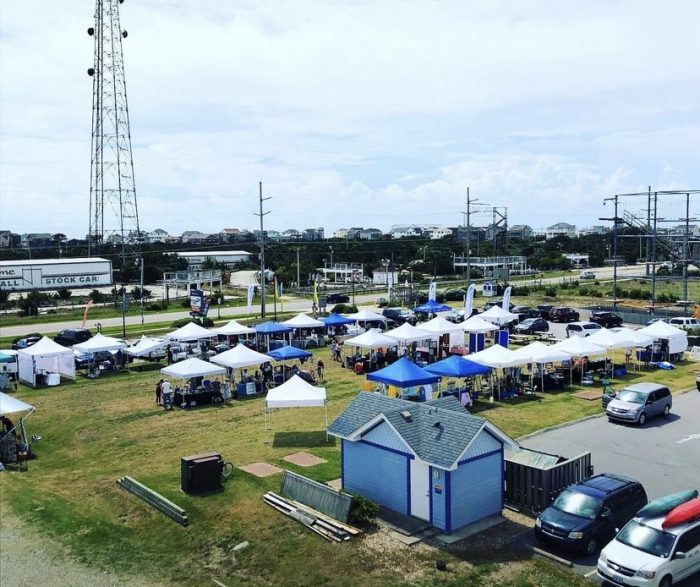 Kick off the summer season on Hatteras Island at the 11th Annual Rock The Cape, which will take place June 1-2.
The Rock The Cape art show and concert will be held on Thursday, June 1 at Kitty Hawk Kites' Waves Village Watersports Center at Milepost 40 in Rodanthe from 2 p.m. to 7 p.m.
"Kitty Hawk Kites is proud to host Rock The Cape at Waves Village Watersports for the third year in a row," said Kitty Hawk Kites Marketing Director Ben Saltzman. "There will be fantastic musicians playing tunes, seaside barbecue being cooked and served on-site by Good Winds Restaurant, and positive vibes all around. We're looking forward to a huge turnout!"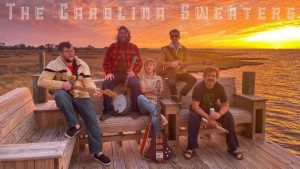 There will be over 25 local artisans selling their creative goods plus live music by alternative rock band Stereo In Words, cosmic rock band The Carolina Sweaters, psychedelic jam band Loose Wheel, and Hatteras musicians Rory Live, Brian Surratt, and Izzy Pop all afternoon.
"I am so excited to be back for my fourth Rock The Cape," said Rodanthe musician Izzy Pop. "Playing music and singing makes me feel so alive and I am so lucky that I get to share this feeling with everyone at this event. It is really something special."
The concert and art show are both free, family-friendly events, and guests are encouraged to bring lawn chairs and tapestries to sit outside and enjoy the music.
On Friday, June 2 Rock The Cape will host Friday Arts on the Island, which is a First Friday tour of the galleries on Hatteras Island.
The galleries participating in Friday Arts on the Island will have demonstrations, classes, sales, raffles, music, food and drink, and more happening at their locations.
"There is such a vibrant art gallery community on Hatteras Island," said Swell Art Gallery owner and Friday Arts on the Island coordinator April Trueblood. "This tour is the perfect opportunity for residents and visitors to support our lovely, unique galleries on the island. I personally believe that our independent galleries are even better together, which is part of what makes this tour so special. Everyone has awesome activities planned and we are looking forward to seeing familiar and new faces on Friday, June 2."
Rock The Cape was started in 2012 as an initiative to celebrate the galleries, artists, and artistic community on Hatteras Island.
This project is sponsored by the Outer Banks Visitors Bureau.
For more information about Rock The Cape, visit DareArts.org/rockthecape or call 252 473 5558.
Dare Arts is a 501(c)(3) nonprofit arts organization dedicated to encouraging the arts in Dare County through advocacy, enrichment and opportunity.