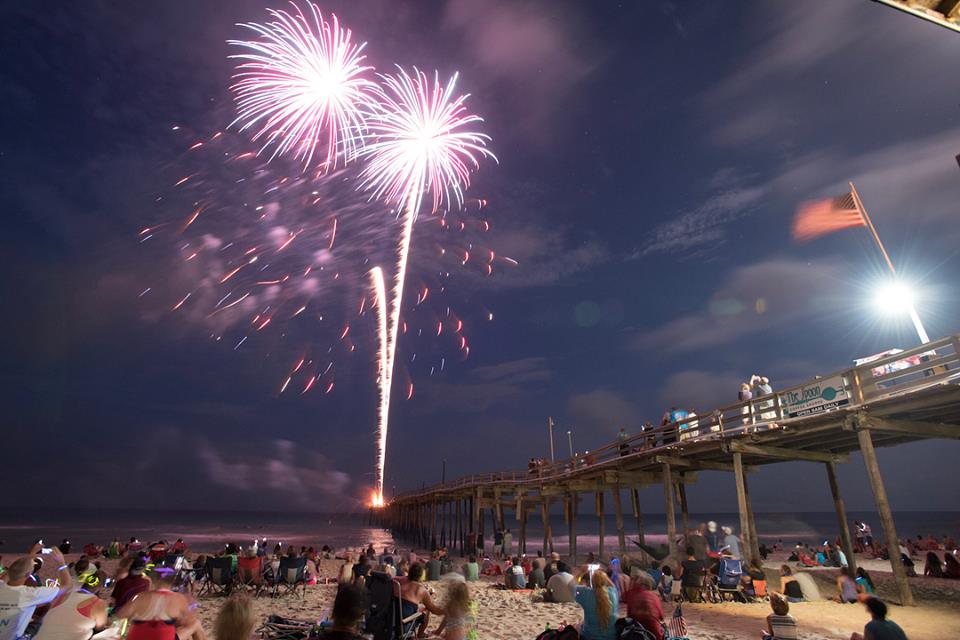 After being canceled in 2020 due to the Coronavirus pandemic, (but returning with a bang in 2021), the 4th of July Fireworks show in Avon is once again on track for 2022, per a recent update from the Avon Property Owners Association (APOA).
The fireworks display, permitted by and in cooperation with the National Park Service, will begin at 9:15 p.m. on July 4th from a launch site at the end of the Avon Pier. The ensuing show, orchestrated and presented by the contractor PYROTECNICO, typically lasts about 20 minutes.  Be sure to tune in to Radio Hatteras 101.5 FM at 9:00 p.m. for pre-show highlights, acknowledgments, and a short history lesson.
The fireworks are visible all along the Avon beach, and parking adjacent to the launch site is limited, so visitors are encouraged to walk, bike, or carpool to their closest beach access, and to maintain social distancing guidelines.
Hatteras Island's annual Independence Day celebration is sponsored by the Avon Property Owners Association and is funded in part by the Outer Bank Visitors Bureau. The event is additionally made possible through generous donations from the Hatteras Island business community and its residents, property owners, and guests.
To make a donation towards the July 4th fireworks show, please send checks to:
APOA-Fireworks
P.O. Box 9
Avon, NC 27915