After a two-year hiatus, Hatteras Village Waterfowl Festival takes flight again in February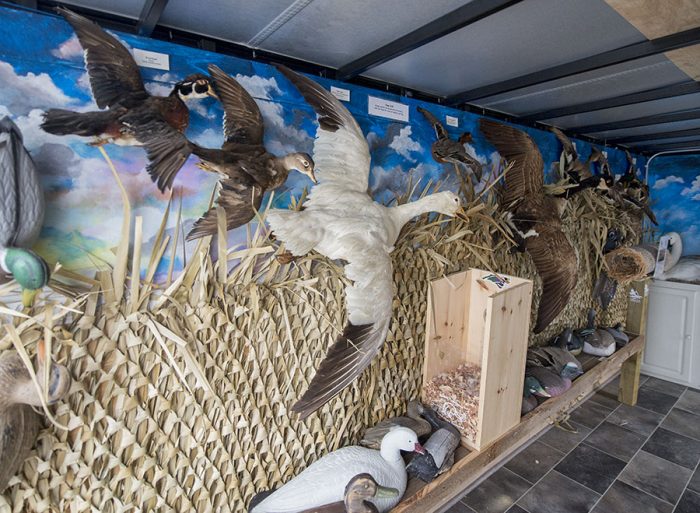 After a two year hiatus, the Hatteras Village Waterfowl Festival (HVWF) will land on Hatteras Island on February 24-25, 2023.
The festival will again kick off Friday evening with the delicious "Fin, Feather and Bourbon" event. Small plates featuring seafood and waterfowl, presented with exquisite artistry, are accompanied by select bourbons, wines, and beer. Tickets for this event are limited and must be purchased in advance. There will also be a silent auction of art and other items from vendors.
All events on Saturday, February 25, are free and open to the public. These events will include a wide variety of displays, workshops, vendors, and activities.
Two of the main events are returning for the third time in 2023. Hawk Manor Falconry makes an exciting return to the main stage. Attendees will have an interactive experience with birds of prey, learn the history of falconry, and also enjoy flight demonstrations and a simulated hunt. These amazing birds and handlers wowed the crowd in the past, and the encore performance is not to be missed.
The festival will again have guided painting of the 2023 featured waterfowl, the mallard. Local artist Trish Dempsey returns for the third festival, leading eager and reluctant painters alike in our popular guided painting workshop. Open to all festival goers on a first-come, first-serve basis, participants will discover their artistic side and create a painting of this year's featured bird. Returning for the second year will also be the Duck Calling Competition.
2023's festival will feature some of previous years' favorite exhibitors and events that have been a fixture since the beginning, such as the CHSS Art Show and Competition, local decoy exhibits, historical tours, and bird walks, but the festival is also expanding with some new ideas and events such as a gun dog demo, bird identification workshop, and craft and game activities for the youngest visitors.
"We are opening up more to not just the waterfowl, but the resources and environment necessary to support the area waterfowl," stated organizers in an update. "We want part of this to be education about the importance and the role these resources play."
Anyone interested in being a part of the festival this year can find the application on the website, http://hatterasonmymind.com/HVCA/WaterfowlFestival/, or directly via this link: https://form.jotform.com/223614484011144.
Organizers are also looking for vendors of arts, crafts, and items pertinent to the theme of the festival, and also anyone interested in displaying or presenting educational information about waterfowl and area resources. You can also email hatterasevents@yahoo.com for information.
To purchase tickets to the "Fin, Feather and Bourbon" event on Friday evening, visit the online order form: form.jotform.com/223608794296166