Buxton Village Books' recommendations on what to read while staying at home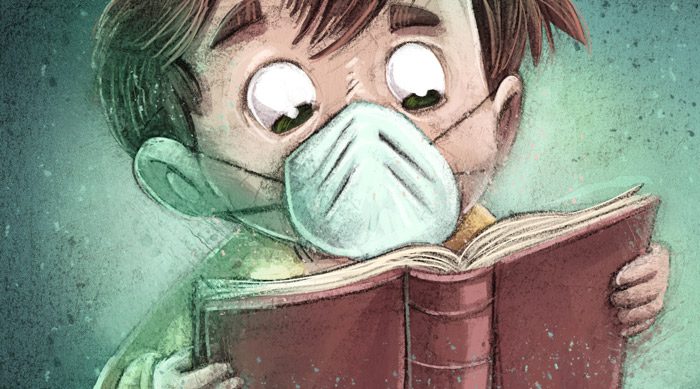 When this whole novel corona virus thing started, I made a list of all the chores I never had time to get around to. My thinking was "Well, now I'll have TIME! All those 14-hour days at the bookstore when I had to let things pile up at home……. now I can finally dig in and create order." So I made a list: Sort this, organize that. Rearrange this room. Tidy that. Plant this, weed that. And on and on.
I actually got started on every single thing on my list during the first two weeks. But then the reality of the situation set in. We have no idea what comes next. This virus is called "novel" for a reason. Not because it's a fictitious story, but because it's new and unknown. (Webster's has more than one definition of novel, you see.)
So now I have all those unfinished chores in even more disarray and covering ever more surfaces in my house. My sense of adventure evaporated. I started to grieve the freedom to run to Conner's twice a day and grab whatever item I needed. I was really missing my customers, and the random and informal conversations I had with folks. I keep hearing folks report on how much they have accomplished. I am so envious. Would you like to come to my house and give me a hand? Oh, wait. Maybe not right now…… Damn this virus, anyhow.
I love order. I crave order. I cannot create it. It eludes me at every turn. That counter behind the sales area at the bookstore? I always thought the disarray was because I had no time to tidy. Now I know that's not true. I have plenty of time to tidy, and it's still a mess.
But books? I can do books.
I can read them, publish them, even write them. But I'm best at matching them up with readers.
And I have to say that reading, and getting lost in the pages of a book, ranks right up there with walking on the beach for calming my soul. And reading on the beach is the best of both worlds.
So here's what I'm recommending for your COVID-19 time reading. I've included only the first book on a very long list in each category.
Fiction – New release
"If it Bleeds" by Stephen King
"[These stories are] about the seductions and corruptions of technology, the extremes of beauty and depravity in even the most ordinary life, the workings of a universe we can never entirely understand.." from the New York Times review.
Not new but still great:
"Where the Crawdads Sing" by Delia Owens
Non-fiction
"Every "Every Drop of Blood: The Momentous Second Inauguration of Abraham Lincoln" by Edward Achorn.
A brilliantly conceived and vividly drawn story featuring Washington, D.C. on the eve of Abraham Lincoln's historic second inaugural address, as the lens through which to understand all the complexities of the Civil War
Young Adult
"The Ballad of Songbirds and Snakes"(a Hunger Games Novel) by Suzanne Collins
It is the morning of the reaping that will kick off the tenth annual Hunger Games. In the Capitol, eighteen-year-old Coriolanus Snow is preparing for his one shot at glory as a mentor in the Games. The once-mighty house of Snow has fallen on hard times, its fate hanging on the slender chance that Coriolanus will be able to out-charm, outwit, and outmaneuver his fellow students to mentor the winning tribute.
Children's Picture Book
"How to Catch a Dinosaur" with Contributors Adam Wallace, (Author), and Andy Adam Elkerton, (Illustrator)
While Buxton Village Books remains closed for browsing, I have been shipping books everyday and am always happy to leave books on the front porch for pickup!
For more quarantine reading suggestions take a look at our websites www.buxtonvillagebooks.com and https://bookshop.org/shop/buxtonvillagebooks or call us at 252-995-4240 or email bvb2@mindspring.com. We are still slinging books 7 days a week, we just can't visit face-to-face right now.
Stay safe. Stay well. Stay hopeful.
Did you see our mention on Time.com? Here's the link https://time.com/5822767/coronavirus-bookstores-amazon/