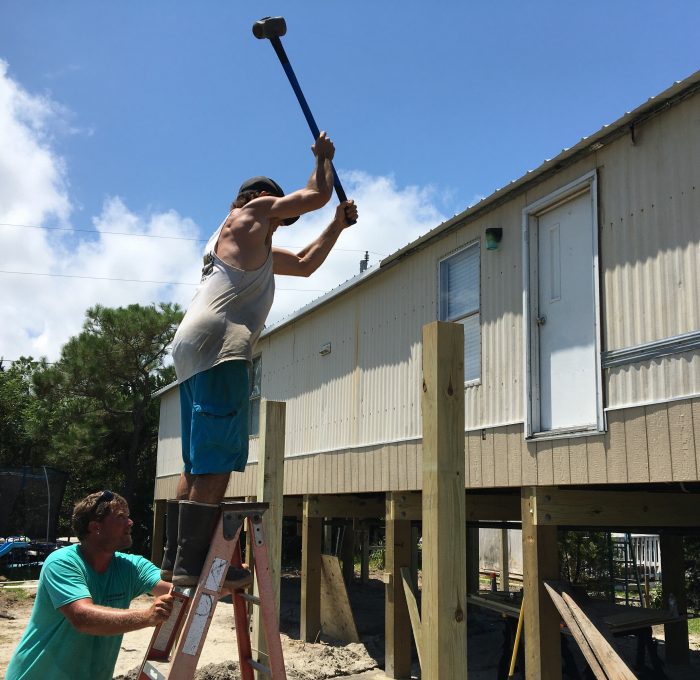 The Outer Banks Community Foundation (OBCF) is hosting a 40th Birthday Bash on Saturday, October 15, and during the event, a local charity will receive a special $4,000 grant, as voted on by local residents and event-goers.
Cape Hatteras United Methodist Men (CHUMM) is one of nearly 40 local charities in contention for the award, and islanders can cast a vote for this renowned local non-profit organization online, before the OBCF birthday celebration begins.
"OBCF has been a special friend of the Cape Hatteras United Methodist Men for many years," stated Dennis Carroll of CHUMM. "CHUMM is eligible to compete for a special $4,000 grant on October 15th, at OBCF's 40th celebration, [which will be held] outdoors at the Outer Banks Brewing Station. A local charity with the winning vote gets the grant."
"You can vote by joining Charitocracy, which is a non-profit, all volunteer group [which] collects $1 per month, (charged annually), allowing you to vote monthly, if you choose, for a local charity to receive the accumulated gift," added Carroll. "Charitocracy has been in operation for several years and can be trusted. It's a simple, no-hassle way to support several very hard-working charities."
Outer Banks residents and visitors can cast a vote at https://obx.charitocracy.org/, and can view the current vote tallies at https://obx.charitocracy.org/forums/forum/discuss/.  
Meanwhile, the public is invited to the OBCF 40th Birthday Backyard Bash at the Outer Banks Brewing Station on Saturday, October 15, from 2-6 p.m.
The free event will feature live music, birthday cake, and the award of the $4,000 grant to a local charity. This community grant kicks off the recently launched partnership with Charitocracy OBX, and the new and online giving circle.
For more information on the OBCF Birthday Bash event, click here.
CHUMM is celebrating its 44th year of service in 2022, and donations and support are continually needed on a local level to keep all CHUMM initiatives going strong, such as the recent completion of a project to lift 14 trailers up out of the flood zone, with the help of OBCF. The public can learn more about CHUMM via the Cape Hatteras Unites Methodist Men's website at  https://www.hatterasmethodistmen.org/.