So it is mid-January and you should be well into your New Year's resolution to get in better shape – or at least have a clear path, right?
If your answer is "No," you are not alone. According to Psychology Today, only 8 percent of people keep their New Year's resolutions and a whopping 80 percent fail… by February. "Fail week" is actually currently underway, and is from January 24-31.
Despite those grim statistics, not all hope is lost, and even today you can still rescue yourself from failure. According to USA Today, there are several steps to help you stick to your fitness resolution. First, you should set a realistic goal. Instead of shooting for workouts seven days per week -try for three. Then, you should begin when you are really ready – so if Jan.1 was not the right time, then perhaps Jan. 27 is!
Making a habit of your plan is next. This is the tough one, but if you schedule your workout just like you would anything else, then you are less likely to miss it or give yourself excuses. Maintaining that initial motivation is a hurdle everyone faces, but with a supportive group around you, it can be much easier.
Finally, give yourself a break. If you do get off track, just get back to your plan and keep going.
This is where Hatteras Island can be your solution. There are really so many options right here to help you progress and reach your fitness goals, regardless of your fitness level.
Hatteras Island has gyms, classes, personal trainers and even wide open, beautiful beaches to use as you begin reaching your goal.
Let's start with the two private gyms on the island.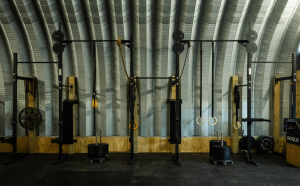 Established in 2016, The Fort Strength and Fitness, located in Frisco, offers a unique mix of weights and Cross Fit-style workout stations. It is a clean and well organized space, with a unique variety of equipment.
Owner Kristian Head, who competed in several professional bodybuilding competitions, also offers personal training.
According to Head, the Fort offers a more personal approach. "We are a strength training and fitness facility looking to accommodate all fitness levels. We have in house personal trainers who customize plans to meet the needs and goals of each and every client."
The Fort also posts "Workout of the Day" suggestions which are for the more serious enthusiasts. Member Shelly Hood says, "The Fort has a great vibe and the space's appearance reflects its name. It is stocked with equipment that meets everyone's needs. An added bonus is the artificial turf runs where you can do an intense sled workout."
The other true gym on the island is in Avon. Raise the Bar opened last year and filled the big void left when Spa Koru closed its gym portion. Co-Owner Seth Foutz bought the equipment from the Spa and supplemented it with additional machines. It was a tight but workable fit until Raise the Bar expanded into the space next to it.
Raise the Bar offers more traditional gym equipment including cardio machines, weight machines and free weights. According to the Facebook page, "Whether you are here for a yoga class or to lift, we have everything that you need to help keep you in shape."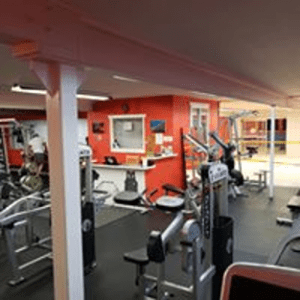 The Atlantis machines found in the gym can be used in daily combination for a full body workout. New additions include yoga classes offered through Aloha Yoga for just a $10 drop-in fee, and personal training. More fitness classes are planned.
According to member Ashley Palmer, "It feels like family – everyone knows your name. The 24-hour access is the best as we all have different schedules. It really is my second home."
If working out on machines, sleds, tires, or with barbells is not for you, there are still plenty of options on the island. For most people, camaraderie is key, and if so, then classes are a good choice. The only decision you would have to make is about the type of class you are interested in. For classes, there are several locations and lots of choices.
In Avon, Raise the Bar Fitness & Gym offers yoga classes through Aloha Yoga on Tuesday and Thursday mornings. The drop in fee is just $10. Check in with the gym for more specifics.
In Buxton, Diane Horan offers classes in her studio. "I do a Barre/sculpt and Pilates class on Tuesday morning at 8 and Ashtanga yoga Tuesday night at 5," she said. The cost is just $5. She can be found at 47061 Buxton Back Road. Drop-ins are welcome.
Another option in Buxton is at the Buxton Volunteer Firehouse. "I am teaching a beginner- friendly yoga class at the Buxton volunteer fire department Wednesday mornings at 9 a.m. The cost is by donation and all proceeds go to the fire department. The class will continue through the spring," according to Wendi Munden, who leads the class. The class is at 47152 NC 12. Drop-ins are welcome.
In Frisco, Hatteras Yoga continues to offer classes this winter. A community class with Amanda is offered every Thursday at 5:30 p.m. for just a $5 donation. While challenging, this class can be modified for most fitness levels. Owner and Yogi Cena Midgette said that the winter class schedule is quite active, but that summer brings even more options. For now, in addition to the community class, there are daily classes either morning or evening in Ashtanga, Barre and various Vinyasa flows.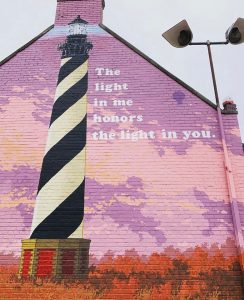 "I love the variety in the classes that are offered. I can do so many different styles and try something new regularly," said one class participant. "The energy of the space is very welcoming."
A four-class pass is $40 and there are many pass options with local discounts. Private classes are also available.
To help you decide on the type of class you want to take, another option is Dare County Parks and Recreation Hatteras Division. The Fessenden Center in Buxton offers senior fitness, adult and youth fitness programs. Under the leadership of Activity Specialist April Bodiford, the class offerings and times are plentiful. On the calendar now are various yoga styles, Senior fit, boot camp, weight training, cardio variety, and more.
"I like the diversity of the classes offered," says regular participant Bekki Clarke. "It keeps my workouts from getting boring and all the classes are challenging in a good way. There are low, medium and high intensity classes to choose from."
Classes are offered daily in the morning and evening. Classes are even offered on the weekend – including Body Sculpt on Saturdays and Pound on Sundays.
"We are starting a family fitness night each week as well. Parents and their children can join up for active games, dancing, pound, yoga and wellness information," Bodiford explained. "We will also be starting kickboxing, foam rolling and Tai Chi soon."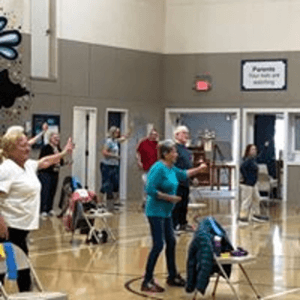 The senior fit classes are extremely popular and have participants of all ages. The intensity of the workout is up to the individual. The exercise can be done seated from a chair or be a challenging cardio/weight combination. "More than 30 individuals attend this class three times per week," she added.
Best of all for those unsure of their commitment or where their interest lies, the maximum cost per fitness class is $3. The price is $15 per month and classes are free for those over 55.
Class schedules and information can be found at https://www.darenc.com/departments/parks-recreation/hatteras-island-division and more information is at 252-475-5650.
If none of this still sounds right for you, and you are one of those people who just has to be outside as much as possible, you still have plenty of options. The wide-open beaches, paved neighborhoods, trails through the woods, and open campgrounds are all perfect options for a walk, run or bike ride. Your four-legged friend would enjoy the company and exercise as well.
You can also find tennis courts, soccer fields, baseball fields, basketball courts and even two skate parks on the island. You will find open gym times at the Fessenden Center, and plenty of support for nutritional and wellness programs. There really is no need to leave the island for fitness options.
So while you may want to have the physique found on the front cover of fitness magazines, perhaps just being able to perform certain exercises or complete a set distance walk or run is more realistic. Whatever your goals, with the well-stocked gyms, talented local trainers, instructors and yogis, and a little motivation, you can find the fit that works for you. And perhaps be a part of that 8 percent who keep their resolutions!
Offering a fitness opportunity and don't see it listed above? Contact us at joy@islandfreepress.org and we'll be happy to spread the word!