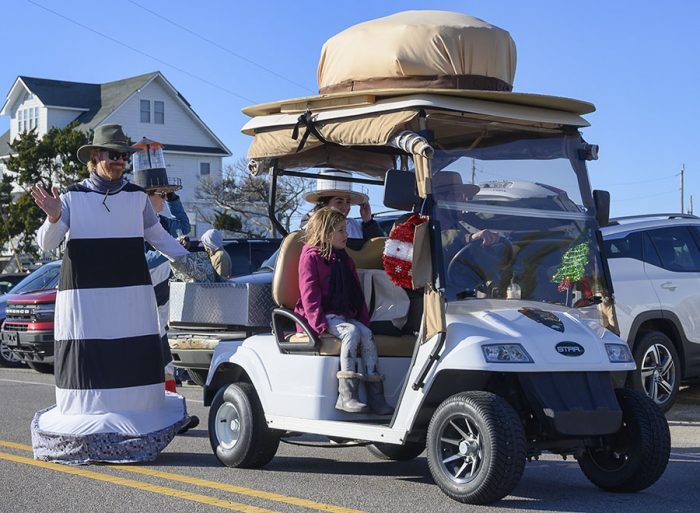 The Hatteras Village Christmas Parade, which is celebrating its 31st year in 2022, will be held on Saturday, December 10, and off-island readers can watch the parade live on the Island Free Press.
The parade launches from Teach's Lair Museum and follows N.C. Highway 12 to Eagle Pass Road, and videographer and IFP contributor Rory Kelleher will be on the scene to broadcast the event from start to finish, starting at approximately 2:15 p.m.
Tune into our Island Free Press Facebook page on Saturday afternoon to enjoy the festivities, and click here to view highlights from the last Hatteras Village Parade, which was held in 2021.