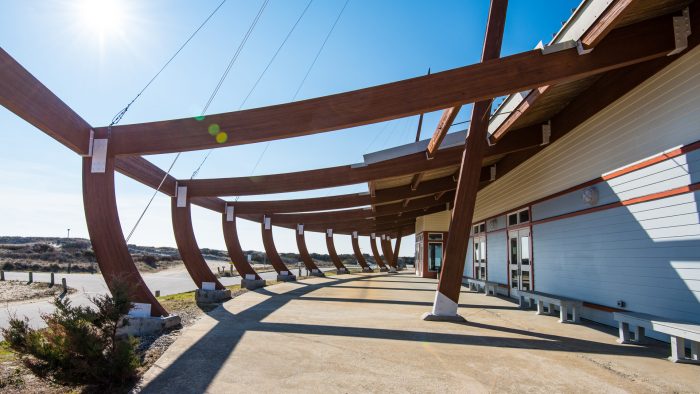 Outer Banks fans now have the ability to add a little local flavor to their newly established at-home classrooms, thanks to a wealth of online materials, resources, videos, and activities that are popping up online.
Though temporarily closed to in-person visitors, Hatteras Island's landmarks, historic sites, and parks have been hard at work creating unique educational materials to share with folks around the world, which are free and readily available to anyone with internet access.
Multiple organizations attest that the online educational materials will keep coming in the days and weeks to come, and the Island Free Press will continue to post these resources as they become available.
In the meantime, here are just a few options for boosting your Outer Banks education without a trip across the bridge.
Graveyard of the Atlantic Museum
The Graveyard of the Atlantic Museum in Hatteras village has launched a new "Education Outreach" page on the Graveyard of the Atlantic Museum's website.
This new initiative provides lessons and activities pertaining to the Civil War on the Outer Banks, World War II on the Outer Banks, shipwrecks of the Outer Banks, and piracy on the Outer Banks. The lessons are presented at both a 4th-grade level and an 8th-grade level, and there is also a comprehensive vocabulary list to supplement the lessons.
All of the lesson plans are provided in PDF format and are very easy to print if need be. Learn more, (literally), at https://graveyardoftheatlantic.com/education/.
Frisco Native American Museum
In addition to providing regular social media posts on unique aspects of Native American culture and history, the Frisco Native American Museum has also identified a new way for kids at home to keep their hands busy.
The museum recently announced that all of their coloring book pages, (as well as a few new ones), have been added to their website, and are free and available to download at any time. To access and start coloring, visit https://nativeamericanmuseum.org/23-march-2020-free-coloring-pages/.
Cape Hatteras National Seashore
The Outer Banks Group of the National Park Service is ramping up their digital presence this week to provide meaningful ways for the public to virtually connect and learn from these amazing parks. This week, digital users will start to see links to educational videos, website content, lesson plans, and interactive activities for both students and fans of the Cape Hatteras National Seashore (CHNS.)  Folks are encouraged to follow the parks on Facebook at @FortRaleighNHS, @CapeHatterasNS, and @WrightBrothersNmem, and can check out the latest happenings at the official CHNS website at https://www.nps.gov/caha/index.htm.
Stay tuned for more updates on online programs and resources, and please feel free to email us at editor@slandfreepress.org to add your educational initiatives to the list!