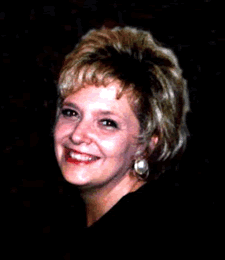 UPDATE:  
The health and well-being of our community is extremely important to us with the Hatteras Island Cancer Foundation.  As you are aware, everybody has been closely monitoring the Coronavirus (COVID-19) health issue for the past several weeks.  This week, the Center for Disease Control labeled the COVID-19 virus a pandemic.  In addition, North Carolina Governor Roy Cooper called for the cancellation or postponement of gatherings of more than 100 people due to the Coronavirus.
As a result of these declarations and in the interest of the health of our community, the Hatteras Island Cancer Foundation has decided to POSTPONE the 20th Anniversary Gala scheduled for April 4, 2020.  This postponement is in response to the recommendations from public health officials to encourage "social distancing" to slow the spread of the virus.
Once things start to get back to normal, the Board of the Hatteras Island Cancer Foundation will pick a new date for the 20th Anniversary Gala.  We are excited to celebrate 20 years of neighbors helping neighbors, and to honor founder Laney Howell, the original HICF Board, and everyone who has served through the years.
Please know that we did not make this decision lightly.  We thank you for your understanding during this challenging time.
The story of the Hatteras Island Cancer Foundation started 20 years ago with a relative newcomer to the island who was amazed by the generosity and support of her new hometown community.
Laney Howell, who was born and raised in Scotland Neck, N.C., moved to Hatteras village in 1996, and was diagnosed with breast cancer shortly after her arrival. After undergoing surgery in 1997, the next 4.5 years of her life entailed an exhausting regimen of chemotherapy, radiation, and stem cell replacement therapy, and multiple long drives to reach specialized medical facilities off the island.
But Laney said at the time that she was surprised and thrilled that her new friends on Hatteras Island did everything possible to make her life more comfortable. Her Hatteras community continually pitched in to bring her meals, clean her house, care for her family, and drive her to medical appointments in Elizabeth City and Norfolk.
This sparked an idea to pay the community's kindness forward, and reach more island cancer survivors in need, and not long after, the Hatteras Island Cancer Foundation (HICF) was born.
Island Free Press Co-Founder Irene Nolan was one of ten original locals who agreed to serve on the initial HICF board, and she wrote about the newly launched group as Editor of the now defunct Island Breeze in February of 2001. At this point – just a couple months into the endeavor – the all-volunteer group already had a board, officers, by-laws, and was ready to start raising money.
And the handful of folks involved in the HICF's first few months already saw the prospect of things to come.
"The group has the potential to make a major contribution to the lives of Hatteras cancer patients and their families," Irene wrote in her 2001 article. And she was right.
Now, twenty years later, the organization has more than met their primary goal to raise funds and offer financial support for cancer patients to help them pay for medical bills, travel expenses for themselves and their care givers, and other costs that aren't reimbursed by insurance.
To date, the Hatteras Island Cancer Foundation has assisted over 189 islanders with cancer and their families, with grants in excess of $945,000, and the enthusiasm and fundraising efforts have never slowed down in the past 20 years
Residents and visitors familiar with the island community encounter HICF-sponsored initiatives throughout the year. HICF sponsors the annual chowder cook-off at Day at the Docks in September, hosts a 5K race in October, and publishes a tempting cookbook with local recipes plucked from generations of local families.
But one of the cornerstone events that has been ingrained in the HICF since it was founded is the annual HICF Gala in April, and this year's event – which proudly highlights this 20-year benchmark – promises to be bigger and better than ever.
The Hatteras Island Cancer Foundation's very first fundraiser was the annual dance, which took place in in March, 2001, and featured live music from the Embers. The $50 tickets for the gala sold out quickly, and the event was such a success that it solidified the group's prominence on the island, and was a recurring fundraiser in the years that followed.
2020 marks the 20th anniversary of the gala, and the event's popularity hasn't dwindled in the last two decades.
For this year's gala, guests will be treated to live music from the band Trainwreck, heavy hor d'oeuvres from acclaimed local chef Dee Callahan, a raffle with a basket of gift certificates from area restaurants, and a champagne toast at 7:30 p.m. to celebrate 20 years of hard and dedicated work. Island Hopper will also be providing complimentary taxi service for attendees who want to indulge, and the gala will once again take place at the Hatteras Village Civic Center – the hometown of HIFC, and the village where the organization was born.
But the event will also feature a tribute to honor founder Laney Howell, the original HICF board, and everyone who has served since the HICF was founded in November, 2000.
With hundreds of supporters over the year, the 2020 gala is particularly special, simply because it marks a time to look back and give thanks to everyone in the community who has made a contribution towards making the lives of their fellow islanders just a little bit easier.
Sadly, Laney had a recurrence of her cancer shortly after the HICF was founded, and she passed away on July 5, 2001, surrounded by her family and friends, at the age of 48.
But with the success of the first fundraising dance, Laney and her friends saw a spark of what their new group could accomplish, and that spark has certainly ignited into one of the most dedicated and recognized non-profit organizations on the island.
The legacy of Laney and the original board's dream definitively lives on. And this year's gala is an opportunity to take stock, give gratitude, and look ahead to many more years of helping Hatteras Island's cancer survivors in need.
About the Upcoming Gala
Date: Saturday, April 4, 7 p.m. to 11 p.m.
Location: Hatteras Village Civic Center
Details: This year's gala will feature live music from Trainwreck, heavy hor d'oeuvres from Dee Callahan, a raffle for a basket filled with gift certificates to various restaurants, a champagne toast at 7:30 p.m., and both alcoholic and non-alcoholic refreshments. Island Hopper will also be providing complimentary taxi service.
Tickets: Tickets are still $50 per person – their original price way back in 2020 – and can be purchased at Crescom Bank in Buxton or from any HICF Board Member, or at the door if available. (Tickets at the door are not guaranteed.)
Dress:  Black Tie Hatteras Style (Dress up or come as you are.)
Additional Info: For more information about this year's HICF gala, see their Facebook event page at https://www.facebook.com/events/834615387015624/. For more information on the HICF, visit https://www.hicf.org/.
Can't make the dance but would still like to donate?  Click here.