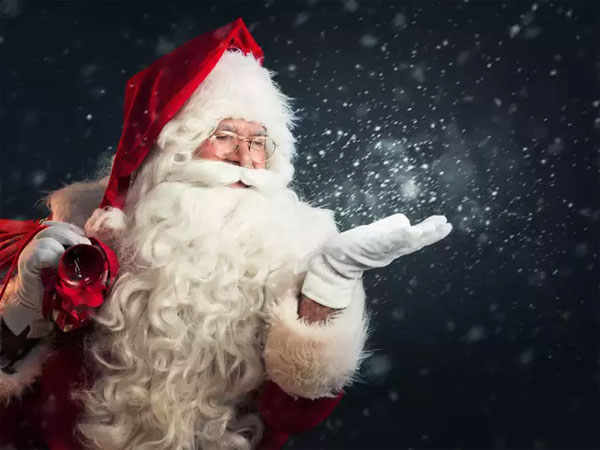 The holiday season is in full swing, and Hatteras Island is hosting a number of events for visitors and residents to celebrate the season. From annual traditions like the Hatteras Village Christmas Parade to art shows and fundraisers, there are plenty of ways to get into a holiday state of mind throughout the month of December.
Holiday-centric events scheduled for the weeks ahead are listed below. If you have an event you would like to add to the list, please reach out to the Island Free Press at editor@islandfreepress.org.
Hatteras Village Christmas Parade
December 11, 2:00 p.m.
Hatteras Village
The Hatteras Village Christmas Parade, which is celebrating its 30th year in 2021, will be held on Saturday afternoon, December 11, at 2:00 p.m.
The public is invited to line the streets of Hatteras along the parade route, which extends from Teach's Lair Marina to northern Eagle Pass Road, to watch the floats and catch candy. The parade is always a fun annual event that brings everyone out to celebrate, and Santa's arrival at the end rings in the Christmas season.
Holiday Trail of Lights
Open through January
Hatteras Village
Throughout the month of December, islanders can enjoy an illuminated nighttime stroll with a walk along the Sea Breeze Trail in Hatteras Village, which will be decked out with holiday lights from start to finish. Located along Eagle Pass Road, the Holiday Trail of Lights will be open nightly, weather permitting, until January 2022.
Hayride with Santa
December 11, 5:00 p.m. until 8:00 p.m.
Frisco
The Frisco Woods Campground will be hosting a special Hayride with Santa on December 11, complete with hot dogs, hot chocolate, cookies, caroling, and pictures with Santa himself. The event is free to the public, and takes place at the Frisco Woods Campground at 53124 N.C. Highway 12.
Free Holiday Christmas Shop in Salvo
December 18, 9:00 a.m. until noon
Salvo
Hatteras Island's youngest community members are invited to a free holiday shopping spree, at the Salvo Fire Station's makeshift Christmas Shop.
Children ages 12 and under are invited to come and "shop" for a Christmas gift for each member of their household, selecting from an assortment of free gifts. Space is limited, so participants are asked to pre-register for a specific timeslot via the event's sign-up link.
Two-Day Art Show
December 10-11
Buxton
Light House Local Artists, a non-profit and Hatteras Island-based community organization, will be hosting a two-day art show at the Buxton Family Life Center, across the street from the tennis courts at the Cape Hatteras Secondary School. The vendors are varied, but attendees can expect to discover a wide array of artworks, jewelry, hand-made décor, apparel, shell and sea glass-inspired treasures, and plenty of gifts for a little last-minute holiday shopping.
Christmas Tree Fundraiser
December 10 and 11, 5:00 .m. until 8:00 p.m.
Hatteras
The Christmas Tree Fundraiser at the Village Market Red & White in Hatteras will shine on the nights of December 10 and 11, with holiday music and twinkling lights to set a festive mood.  All of the trees and decor are available for purchase anytime, however, on these special evenings, visitors can enjoy a festive atmosphere as they shop for their fresh holiday décor.
All funds from the purchase of trees, wreaths, and poinsettias will go to support the Hatteras Preschool. For more information on the fundraiser, see the Hatteras Preschool's Facebook page at https://www.facebook.com/hatteras.preschool.