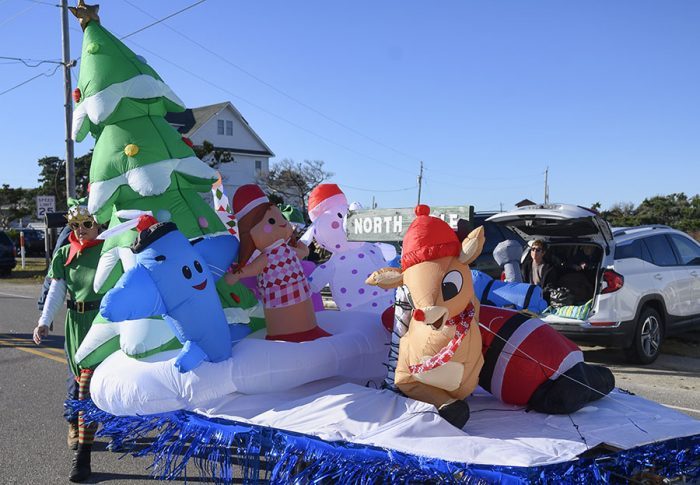 Two of Hatteras village's favorite holiday events will be held this week, with the Village Tree Lighting occurring on Tuesday, December 6, and the annual Christmas Parade happening on Saturday afternoon, December 10.
Details on each of the events are listed below.
Village Tree Lighting
December 6, 6:00 p.m.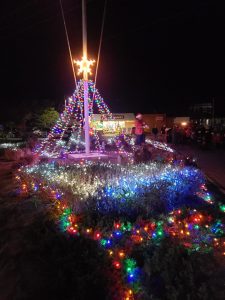 Hatteras Village will host its annual Christmas Tree Lighting and Community Take-Out Dinner on Tuesday at 6:00 p.m.
The decades-old tradition, which was revitalized in 2019 as a public event, will feature the official lighting of the community Christmas tree in the village triangle, (next to the Hatteras Village Red & White supermarket), followed by a free take-out soup and salad dinner at the nearby Hatteras Village Community Building.
Hatteras Village Christmas Parade
December 10, 2:00 p.m. (Rain date is December 11)
The Hatteras Village Christmas Parade, which is celebrating its 31st year in 2022, will be held on Saturday afternoon at 2:00 p.m.
The island community is invited to line the streets of Hatteras along the parade route, which extends from Teach's Lair Marina to northern Eagle Pass Road, to watch the floats and catch candy. The parade is always a fun annual event that brings everyone out to celebrate, and Santa's arrival at the end rings in the Christmas season.
Entries are still being accepted for the annual Hatteras Village Christmas Parade, and any organization or group is welcome to sign up, and can do so by emailing hatterasevents@yahoo.com. The parade includes cash prizes for first, second, and third prize winners, as well as an additional prize for the most festive golf cart.
Click here to view highlights from the last Hatteras Village Parade, which was held in 2021.