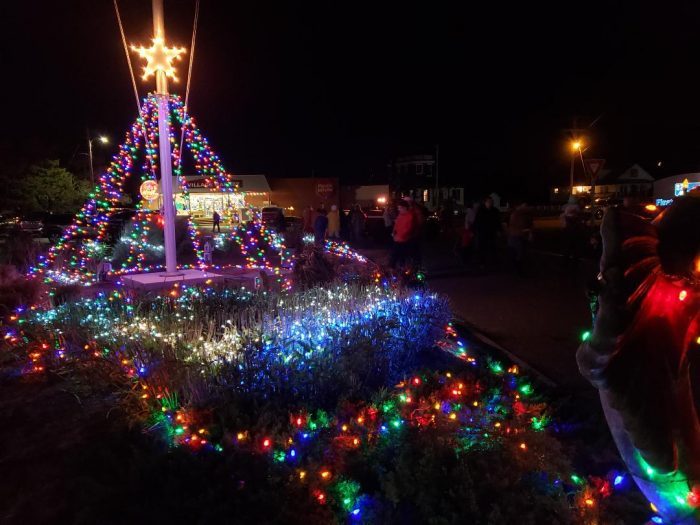 Hatteras village will have a virtual Christmas Tree lighting on Wednesday, December 9, at 6:00 p.m., per a recent online announcement from the Hatteras Volunteer Fire Department.
The decades-old tradition, (which was revitalized in 2019 as a public event), may be smaller and more subdued in 2020 due to the recent rise in COVID-19 cases, but the planned live video feed will allow islanders and visitors alike to join in the celebration while staying close to home.
"In the tradition of Christmas and what it means to our village, we will be lighting the 'Christmas Tree' in the center of town, in front of the Hatteras Fire Station," stated the announcement from the Hatteras Volunteer Fire Department (HVFD) "We will be streaming it live via… Facebook."
"We know that we cannot stop folks from showing up, but if you do, we ask that if you decide to view it live, please do so from a distance, or park your vehicle where you can see it from inside," the announcement continued. "We will observe all governor's mandates in according to the CDC advisements. Ms. Ricki Sheppard will be our honorary tree lighter."
Visitors can obtain more information and view the virtual Christmas Tree lighting online at the HVFD's Facebook page at https://www.facebook.com/hatterasvfd/.