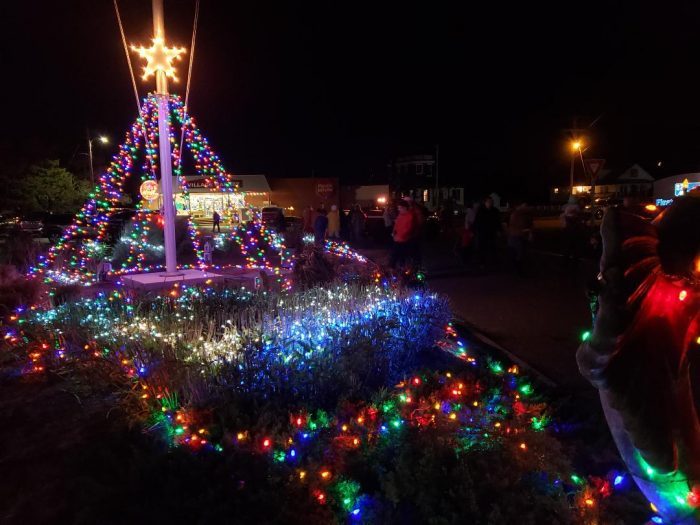 Hatteras Village will host its annual Christmas Tree Lighting and Community Dinner on Wednesday, December 1, at 5:30 p.m., per a recent online announcement.
The decades-old tradition, which was revitalized in 2019 as a public event, will feature the official lighting of the community Christmas tree in the village triangle, (next to the Hatteras Village Red & White supermarket), followed by a free take-out soup and salad dinner at the nearby Hatteras Village Community Building.
The event is free and open to the public, and visitors can obtain more information on this and other holiday events, including the upcoming Hatteras Village Christmas Parade on Saturday, December 11, at https://www.facebook.com/HatterasVillage.