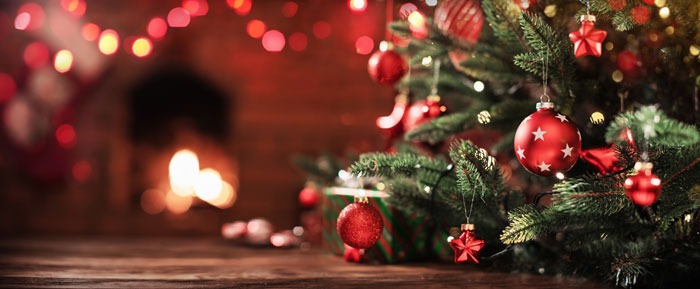 If you have had enough of storms and flooding, there are some upcoming events over the holidays which will brighten your mood, give you that "tis the Season vibe, and perhaps even help you cross some names off your holiday shopping list.
Hatteras Island offers something for everyone– from Pet Blessings to Native American cooking lessons.  Check out the list below for some great family and friend activities this season.
First up is the Frisco Native American Museum and Natural History Center Series…
Nov. 23 from 1:30-4:00 p.m., the Frisco Native American Museum will offer Traditional Squash Recipes for those looking for new ideas for their holiday dinner spread.
According to the center, "Native People relied on many varieties of squash. This class will share several traditional recipes and you will get to sample them. Three Sisters Stew (squash, beans and corn), Barbara's Native Stew, and finally a wonderful side dish featuring squash, apples and maple syrup."
Nov. 25 from 9:00 – 10:00 a.m., Lucky shoppers at Conner's Supermarket will have the chance to win in the 7th yearly Gobble Gobble giveaway.
"One lucky winner will have the chance at a Thanksgiving "Supermarket Sweep" style shopping spree, complete with mystery prizes around the store. Outer Beaches Realty and Conner's will match the dollar amount of their cart and donate the proceeds to two Hatteras Island food pantries" according to the Facebook page.
Even spectators can get in on the action with a chance of winning a $100.00 gift card to Conner's.
Nov. 26 from 10:00 a.m. – 12:00 p.m. offers a chance to find your inner potter at Kinnakeet Clay in Avon.
Fairy House, Succulent Planters & Open Studio – Pottery Class is a two hour, single session hand-building pottery class. According to owner Annette, "Our instructors will guide you through the process of turning wet clay into a decorative or functional piece of pottery to keep and use."
The class is $44 and pre-registration is required.
Nov. 26 from 1:30 -4:00 pm is the Frisco Native American Museum's Native American Breads and Desserts class.
Education Director Barbara Miller will start with a very traditional recipe called Cherokee Bean Bread, then try modern Fry Bread, Cherokee Grape Dumplings, and finally Choctaw Fall Cake made with pumpkin.  The center advises participants to come hungry!
Classes are $20 each, and include copies of all the recipes showcased as well as museum admission.
If you are not in the cooking mood, then make your dessert preparation even easier by buying a pie!
Nov. 27 Toys for Tots Pie Sale from 9:00 a.m. – 12:00 p.m. at Frisco Rod and Gun.
According to Nancy Scarborough, "These are homemade Pies as always! All proceeds will benefit the local children on the island with the purchasing of toys for Christmas. Please help support local families in need this year."
Once you are full of wonderful breads and desserts, it is time to think about wine!
Venture over to Lee Robinson's General Store for the annual Holiday Wine Tasting.
Nov. 27 From 4:00 p.m. – 6:00 p.m., Lee Robinson's in Hatteras Village will offer Thanksgiving Wine Pairings.
Nov. 28 Before gobbling up that giant meal, you could go for a fun run! At 8:00 a.m., the 8th Annual Surfin' Turkey 5K and Puppy Drum Run launches in Hatteras Village.  Starting at Hatteras Civic Center, this charity event will be a go – rain or shine.  Proceeds benefit the Hatteras Island Youth Education Fund (HIYEF) which is dedicated to helping the children of Hatteras Island.
According to organizers, "This beautiful 5K course winds through the historic fishing village of Hatteras Island. Turkey gear is encouraged and the entire family is welcome to join in on the fun! We allow strollers, dogs, runners, and walkers for this charity fun run!"
After enjoying a filling celebration of Thanksgiving with your crew, it is time to shop.
Black Friday is a chance to grab some great deals from local merchants who are offering reasons to keep your purchases on the island.
Nov. 29 & 30 The Browning Studios at 53282 N.C. Highway 12 in Frisco will host an open house of their typically private art studio on Friday and Saturday from 11 a.m. until 4 p.m. This is the first time that the private studio has been opened to the public without an appointment, and artworks and gifts at the open house include digital collages, watercolors, limited edition works, notecards, and jigsaw puzzles. Custom orders will also be welcome.
Nov. 29  At Lee Robinson's General Store, there will be an all-day Floating Tasting featuring North Carolina Foods –perfect for Holiday Season. This begins at 8:00 a.m. and is at the same time as the shop's THANKFUL FRIDAY SALE!"
Nov. 29  Black Friday Art Show at Stowe on 12 in Hatteras Village from 10:00 a.m. -7:00 p.m.  According to Kat's Deli, "Join us on Black Friday for a fun day of local arts, crafts, sales, music and food! If you'd like to be a vendor please message us or family jewels."
Nov. 29 and 30 Lighthouse Holiday Show – – slated for Nov. 29 and 30 from 10:00 a.m – 3:00 p.m. at the Family Life Center in Buxton (across Highway 12 from the high school).
According to organizers, with the cancellation of the Hatteras Island Arts and Crafts Guild show due to Hurricane Dorian damage at the Cape Hatteras Secondary School, the Light House show will serve as a venue for many local artists to offer their work to the public.
Parking will be available in the high school parking if the lot close to the building is full. Look for signs.
After all of this excitement, you might be in the mood to take your favorite pet out for some fun.  We've got you covered on that one too.
Nov. 30 Blessing of the Animals, 11:00 a.m. – 1:00 p.m. at the Rodanthe Waves Salvo Community Building presented by the RWS Civic Association
"This free, fun-filled, family event that will leave you and your furry family members feeling fulfilled.  Pastor Tim with Fair Haven and Clarks Bethel United Methodist Churches will be speaking and blessing your pets." According to the Facebook site.
There will be free hot dogs, chips, and drinks for humans, and Hatteras Island Pet Resort will be handing out free treats for fur kids. Barry Wells is providing music, Elaine Hooper will be there with her camera for pet pawtraits and candids.  The Outer Banks SPCA will have some new family members for adoption.
While Thanksgiving is always a busy weekend on the island, the activities continue through the holidays…
Dec. 7 Breakfast with Santa Fundraiser 8:30 a.m. – 11:30 a.m. at the Hatteras Village Civic Center.  The event benefits the Hatteras Preschool
According to Meagan Seaman, "Support our mission to provide the community with excellent early childhood education. We will be serving a full breakfast of eggs, pancakes, bacon, sausage, juice and coffee. Daniel Pullen Photography will be taking pictures with Santa and there will be crafts for the kids. Tickets will be sold by the preschool and our preschool families before the event and at the door."
Dec. 14 Cape Hatteras National Seashore is hosting the Winter Lighthouse Climb of the Cape Hatteras Lighthouse from 9:00 a.m. to noon.
"Enjoy a winter view of Hatteras Island from the top of the light tower. All climbers are required to be at least 42 inches tall and must climb the steps on their own—they cannot be carried. Children 11 years of age or younger must be accompanied by an adult (16 years of age or older). The climb is strenuous, the 257 steps to the top equal climbing a 12-story building" according to National Park Service.
After all that exercise, it's time to kick back in your favorite beach chair and watch the Parade.
Dec. 14 Hatteras Village Christmas Parade 2 at p.m.  Line the streets of the village to watch the floats and catch candy.  It is a fun annual event that brings everyone out to celebrate.  Santa's arrival at the end rings in the Christmas season.
Dec. 14 Holidays on Hatteras at the Graveyard of the Atlantic Museum in Hatteras Village from 12:00 – 5:00 p.m.
This free and open event is sponsored by the Friends of the Graveyard of the Atlantic and Hatteras Village Civic Association.  "Enjoy a day-long annual holiday event with children's craft tables, live entertainment, and festive refreshments. Shoppers receive a 5% discount in the museum shop with a donation for the food bank."
With so much to do, you can see why that Hatteras Island is the place to be this season!
Have an event you'd like to share? Email us at editor@islandfreepress.org!