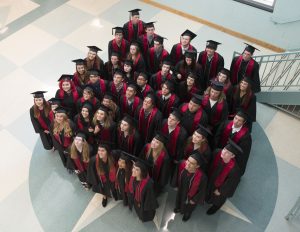 This piece is part of a two-part article that examines how life has changed for Hatteras Island parents and children in the era of COVID-19. This story is written by CHSS student, Isabella Lettieri. You can read her mother's perspective, and the second part of this story, here.
While parents have their own set of concerns during this pandemic, including bills, work and even getting infected, students also have concerns, which to them are just as important.
For the last six weeks, Cape Hatteras students, like much of the country, have been attending virtual distance learning. They've been doing their classes online – whether it be submitting classwork, tests, or virtual meetings with their teachers and fellow classmates. Some students are finding themselves with endless amounts of free time, while other students are finding themselves in front of their computers for hours on end.
It is no fault of the teachers, who just want to make sure their students are exposed to the required information and are prepared for the future, but the learning platform can make this difficult.
Still, students are feeling overwhelmed at times. Especially those whose focus is on academics. "I have been doing immense amounts of online work, so I have been sitting at my computer more than normal," says Maria Bradley, a Junior at Cape Hatteras Secondary School (CHSS.)
What may seem to be an hour of daily work per the teacher can quickly add up. "I think that some teachers don't realize that they are giving out more work than their students can handle," states Freshman Jocelyn Welsh.
Besides, while some students are having to spend large amounts of time staring at a screen, some are also finding themselves not having the needed resources for assigned projects. Many students left the school in March thinking that they would be back soon. "I don't have the time or resources for [projects,]" remarks Senior Erin Milard.
For graduating seniors, the challenges are even more defined. They have lost the rites of passage that are part of the senior year. Not only are prom, softball and baseball nixed, but graduation ceremonies and parties, college campus tours, and the camaraderie of the 2020 class has been squelched. "While I'm glad that the school is trying to piece things together for us to have something special for our senior year in place of all that we are missing out on, it isn't the same. Nothing will replace someone's last season of a sport, or their last prom," Senior Lane Stevenson stated.
The lighting of the school and upcoming senior car parade are a welcome acknowledgement of the students, but not quite the same. "The parade is a nice way to acknowledge us in some ways, but potentially missing out on a graduation ceremony – the only graduation ceremony that many seniors would ever have – is incredibly disappointing for seniors and their families," said Senior Lane Stevenson.
This time has been especially difficult for students applying for scholarships. The interview process is in question, as well as information about all the options available.
Other programs have been difficult for students when they can't get assistance from teachers. "Applying for programs and scholarships has become a struggle without the help from my teachers, one on one," says Sophomore Kat Quigley. Earlier in the semester Kat applied for a STEM camp, which is now being held online.
Some programs students planned on applying to involve volunteer hours, such as National Honor Society (NHS), which in our current situation, is difficult to get. "It's difficult, because I can't help out around the community to better other people's lives and help out when needed," Sophomore Jennifer Mohnal responds. One of the requirements for the NHS is volunteer hours and that's hard to get when you have social distancing and stay-at-home orders.
Students going into college are also struggling to meet the requirements. "My college offered freshman a few three-hour credit courses that I couldn't decline," Senior Erin Milard says. Other students are being offered college-related programs, but are struggling to balance both.
The middle schoolers also lost their spring sports season. While not as crucial, as they have many years ahead, to these young athletes, it is a great loss. "We just started baseball when school closed," said Joey Lettieri, 6th grade. "We lost all the parks and rec programs too."
Younger students face similar difficulties. They are less likely to stay attentive to their coursework on the computer and more likely to find distraction everywhere. "I miss my friends and teachers," said one elementary student. "It's just not the same."
Elementary school students and their parents have the most challenging academic adjustment. These learners are not ready for independent study and pacing. Many parents don't know how to use Google Classroom to check on their children's work, and the teachers, whom they so depend on for that stimulation and guidance, are sidelined from what they do best.
But not all the news is bad. What are students doing with their free time? Sophomore Kat Quigley has been sewing and baking something new weekly. She's also been watching Netflix, playing video games, and getting caught up with cleaning and other projects.
Some are reading and journaling.
Jocelyn Welsh's family, who serve in the Coast Guard, have been preparing to transfer to a new location. However, she's still been able to Facetime her friends, go on walks with her dogs, and attend ukulele classes.
Electronic connections, Zoom birthdays, multi-player games and six-foot socializing are how many are coping. With school ending May 22, and the next year's calendar in doubt, students wonder if this will be the new norm.