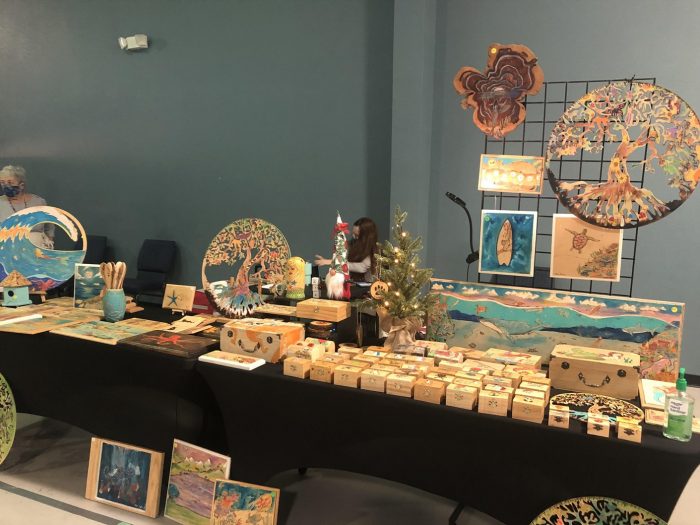 Light House Local Artists, a non-profit and Hatteras Island-based community organization, will be hosting a two-day art show on Friday, April 2, and Saturday, April 3, and the public is welcome to attend and discover a wealth of unique treasures by local artists and craftsman.
The event will be held at the Buxton Family Life Center, (which is across the street from the tennis courts at the Cape Hatteras Secondary School), and is the first of a series of shows that will be held throughout the 2021 summer season.
The vendors are varied, but attendees can expect to uncover a wide array of artworks, homemade beauty products, jewelry, hand-made wooden décor, apparel, shell and sea glass-inspired treasures, knitted goods, and even candies and chocolates. More than 20 local artisans will be represented at the show, and folks can get a sneak peek at the many goodies available via the event's Facebook page at https://www.facebook.com/buxtonlighthousearts.
Due to North Carolina mandates, facemasks will be required, and attendees should adhere to social distancing guidelines at the indoor event.
The art show will take place from 10:00 a.m. until 3:00 p.m. on both Friday and Saturday, and the event is free and wide open to the public.