Ocracoke Island is hosting a wave of 4th of July activities this weekend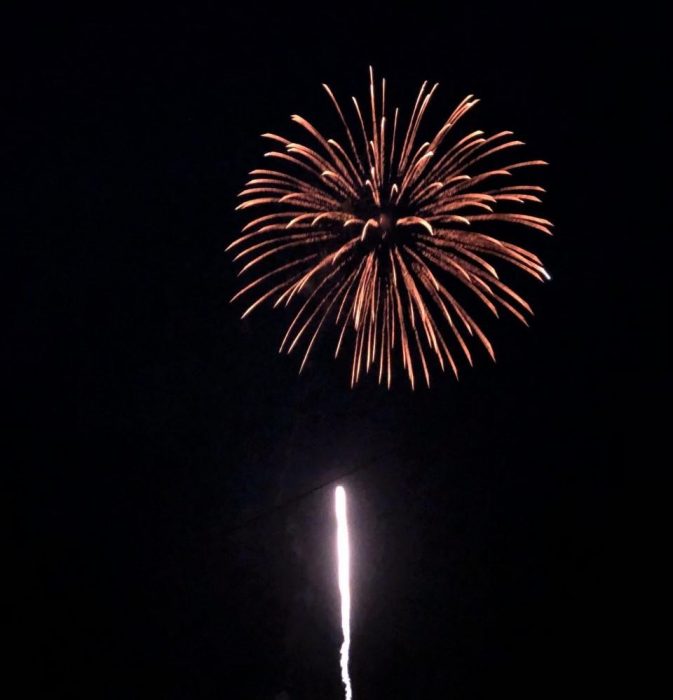 Independence Day is on the horizon, and the festivities on Ocracoke Island begin on July 2 and last through Monday, July 4.
A detailed look at all Independence Day celebrations on Ocracoke Island, including the annual fireworks show on Saturday, July 2, is listed below.
Saturday, July 2
6 p.m. – Pre-fireworks gathering: Ocracoke Island deejay with Tommy Hutcherson will spin dance tunes and patriotic songs at the NPS docks.
9:15 p.m. – Fireworks will be launched from the large National Park Service parking area at the southern end of the island. Hyde County sponsors the show in conjunction with the National Park Service. The NPS parking lot will be closed all day July 2 while the company sets up the pyrotechnics.
Sunday, July 3
11 a.m. – to 2 p.m. – Island-wide scavenger hunt. Sign up at Spencer's Market porch. No early signups.
6:30-8:30 p.m. Old-fashioned Ocracoke square dance in the Berkley Barn with Molasses Creek.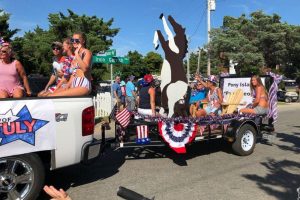 Monday, July 4:
9:30 a.m.: Meet the Ocracoke ponies whose ancestors once roamed as a wild herd and learn about their living history on Ocracoke Island. NPS talk at the pony pens.
9:30 a.m. – –Noon: Sand Sculpture Contest for all ages at the NPS Lifeguard Beach. Sign-up starts at 9 a.m.
10:30 a.m. – to 12:30 pm & 1:30 to 4:30: Ocracoke Lighthouse open for viewing. No climbing. Islander Chester Lynn will talk between 10:30 and 12:30.
4 p.m. – Old Time Independence Day Parade. Theme: Famous Duos. Can be anything: people, cartoon characters, food, ideas…Be creative!  Cash prizes for walk & roll, wheels, float and best theme. Sign-up starts at 3 pm at Wheelie Fun Golf Carts, Irvin Garrish Hwy. & Old Beach Road. Parade starts at 4 pm at Wheelie Fun; ends at NPS parking lot. The Hyde County Sheriff's Department admonishes spectators not to throw water of any kind at the parade members.
5:30 p.m. – Singing of national anthem & awards presentation for parade & sculpture contest winners; Books to be Red stage. BYO seating.
5:45 to 6:30 p.m. – Storytelling with Donald Davis at Books to be Red. BYO seating.
7 to 10 p.m. – Community Beach Fire under the stars at NPS Lifeguard Beach. BYO chairs. You are welcome to bring marshmallows to roast. Please pack in and Pack out.