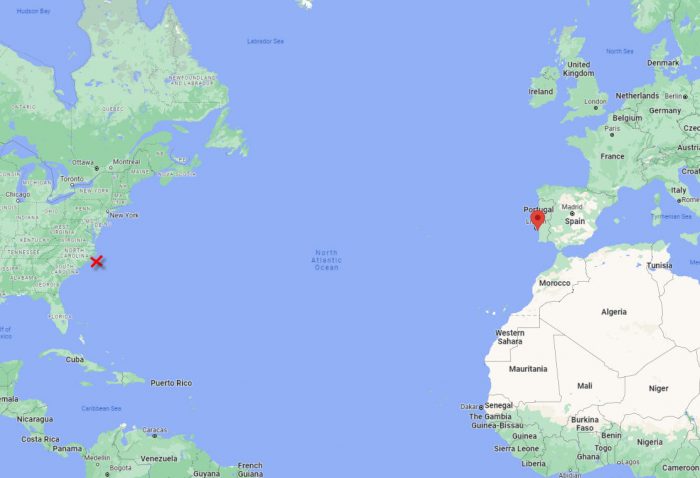 On July 26, 2020, a bottle was launched into the Gulf Stream off the Outer Banks, N.C., celebrating the Ocracoke School's Class of 2020.
More than two years later, the same bottle was found near Setúbal and the Tróia Peninsula in Portugal, per a Facebook announcement from the discoverer, Elena M Bretan.
"Ocracoke School… we found in Portugal, Setúbal, Tróia on 17 December 2022," the post reads. "The message came in a bottle all the way from the Gulf Stream. Good luck everyone."
The message included a picture of the eight members of Ocracoke's Class of 2020 and their graduation date, June 14, 2020, as well as a handwritten message pointing out one of the classmates and stating: "This is Alan. He's a hard worker and a really good guy."
This isn't the first time the Outer Banks has had brushes with far-away messages, but it likely entails the longest distance traveled in recent history. In June 2022, a bottle launched from Hatteras was found near Cape Cod, Massachusetts, and in March 2021, a bottle from Canada washed ashore on Ocracoke Island.
The Ocracoke School shared the discovery on Tuesday, December 20, on their Facebook page.